Golden shades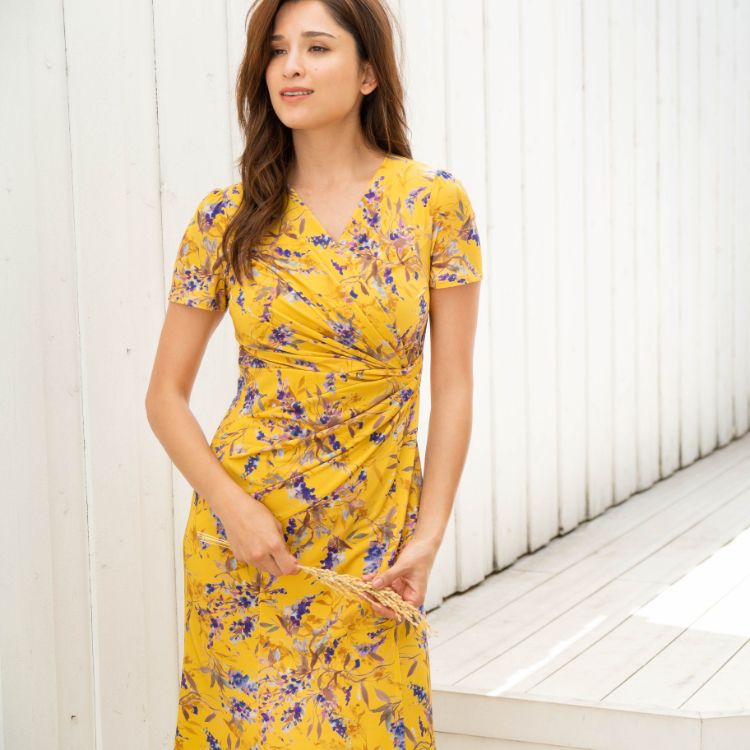 Gold Harvest Gather Dress
Features
1. Featuring a print inspired by the celebration of harvest
2. The mermaid-line skirt accentuates femininity
3. Made with soft, high-quality jersey material
Our trending Golden shade dresses
Berry shades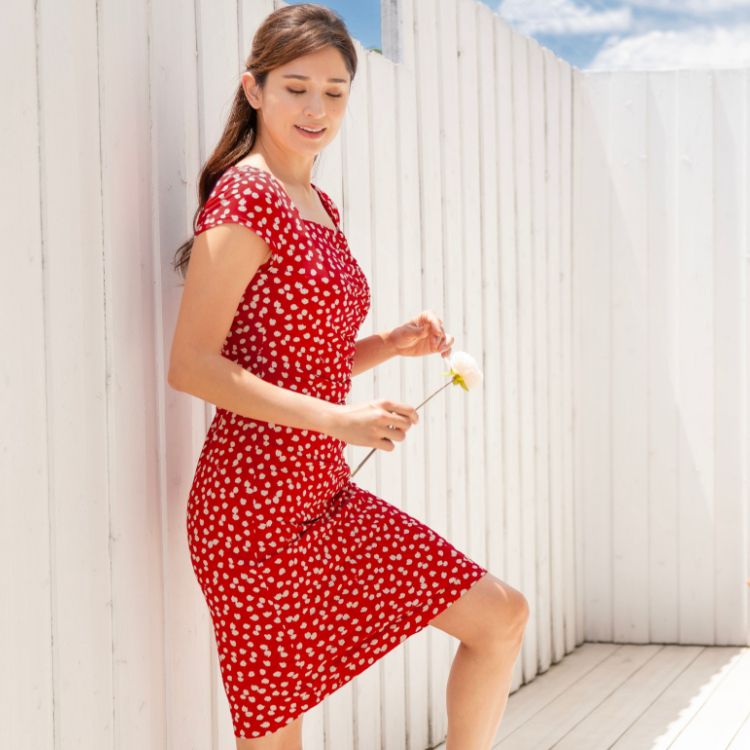 Red Rice Shower
Square Neck Side Gather Dress
Features
1. Featuring a print inspired by the blessings of the sun
2. The graceful side gathers shape the body beautifully while the square neckline frames your neck and face
3. The luxuriously thick jersey material comfortably supports the body
Our trending Berry shade dresses
Sweet potato shades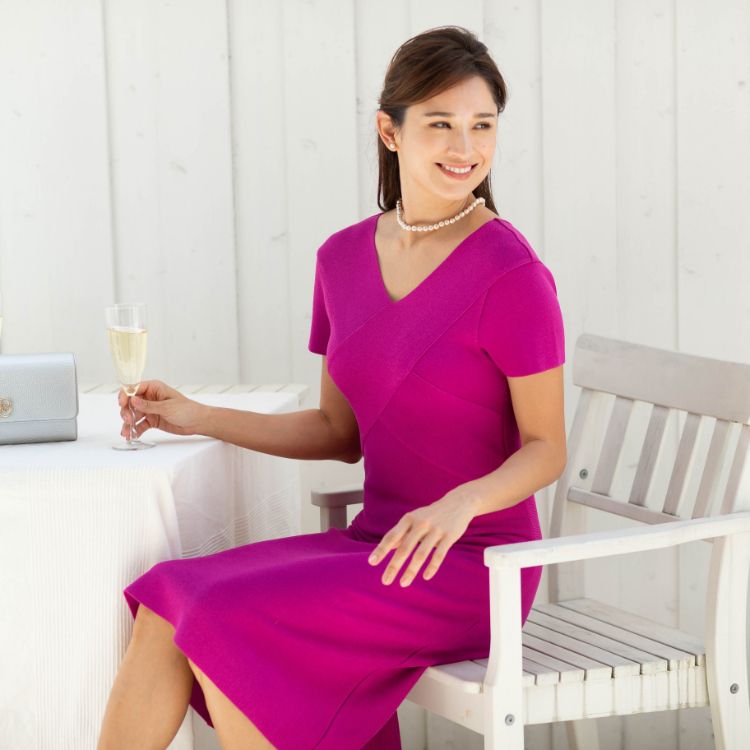 Sweet Potato Cross Knit Dress
Features
1. Light and airy knit crafted in Kanazawa, in the coast of Japan
2. Made with 77% natural rayon for optimal comfort
3. Featuring a cross design that naturally slims the figure
Our trending Sweet potato shade dresses
Earthy shades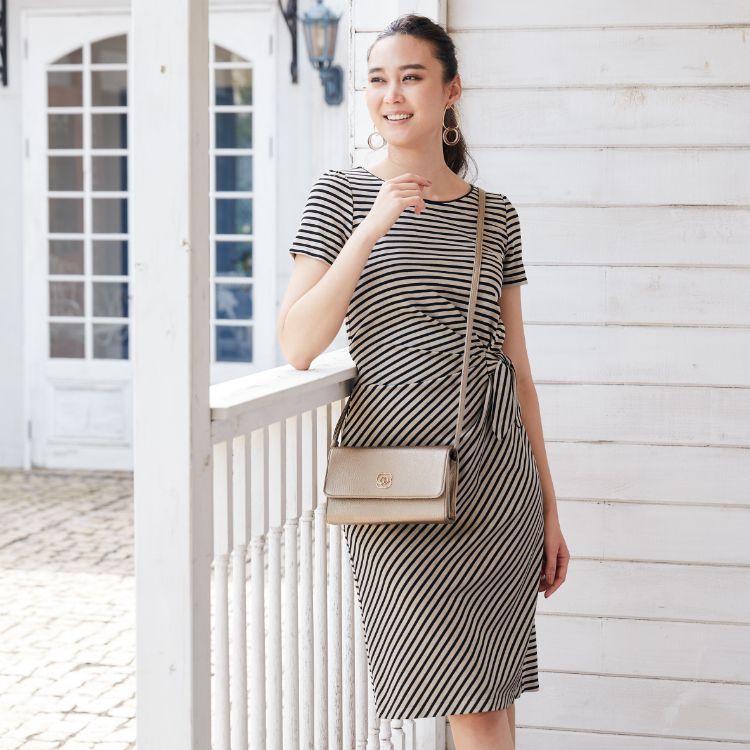 Beige x Black Stripe Daily Dress
Features
1. Featuring a wonderfully versatile striped print in an earthy beige for a natural look
2. Made with 85% responsibly sourced rayon for softer, more organic comfort
3. The boat neckline slims and gorgeously frames the face
Now trending Earthy shade dresses
Autumn marine shades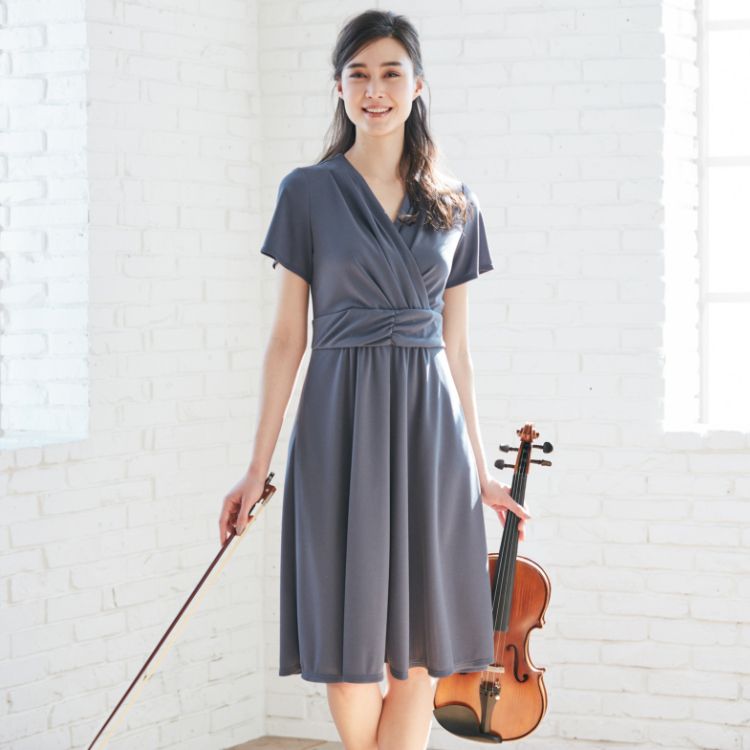 Blue-gray Marilyn Half-sleeve Dress
Features
1. Featuring gorgeous lacing luxuriously used throughout the dress
2. Made with stretchy material for optimal comfort
3. The graceful flare line and cache-coeur bustline accentuates your feminine charm
Now trending Autumn marine shade dresses
Special edition: Perfect materials for welcoming autumn!
Autumn knit dresses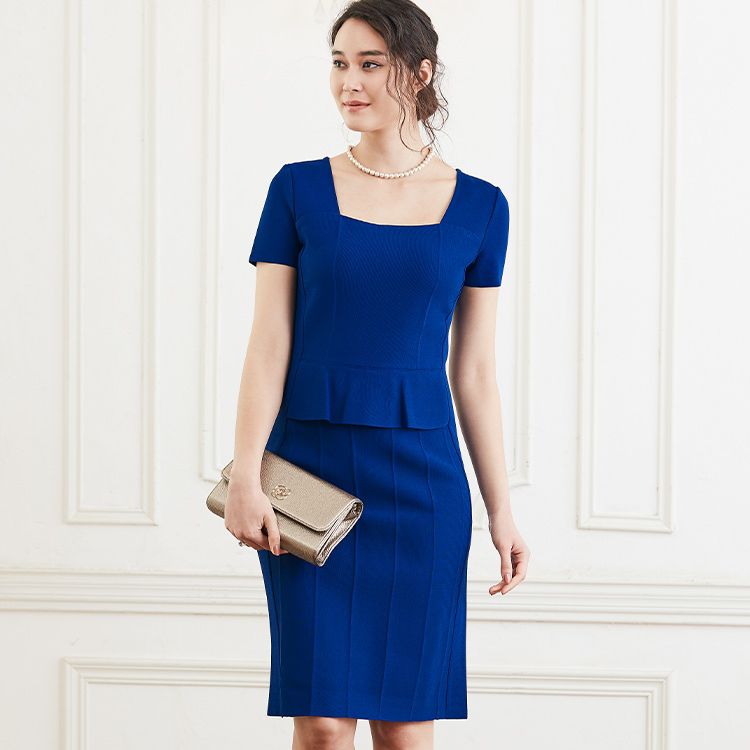 Royal Blue Tacking Knit Dress
Features
1. Made with 77% responsibly sourced acetate for amazing comfort
2. Featuring an elegant and chic royal blue shade to make a strong impression
3. With a wonderful design from shoulder to hem that shapes the bodyline for a gorgeous hourglass silhouette
Our trending Early autumn pieces
Perfect for the busy woman!
kay me's key features
Washable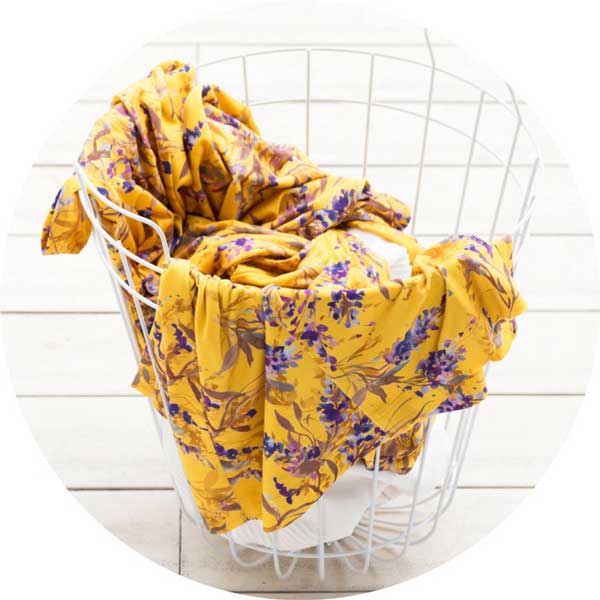 All clothing is made from fabrics that are machine-washable
Save time and money with no need for dry-cleaning
Stretch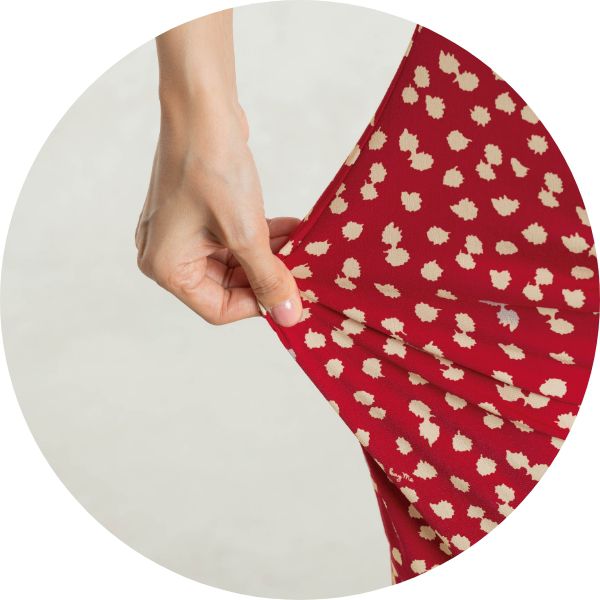 Items are made from our advanced stretchy materials for day-long comfort
Japanese craftsmanship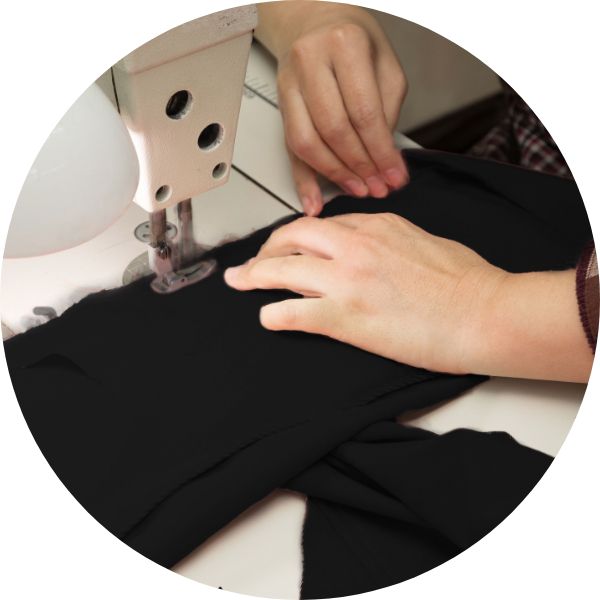 kay me is 100% ethically made in Japan
The gorgeous gathers and drape details were crafted by the hands of highly skilled Japanese artisans, providing flattering coverage while emphasizing the natural hourglass silhouette
Reserve an Item