Craftsmanship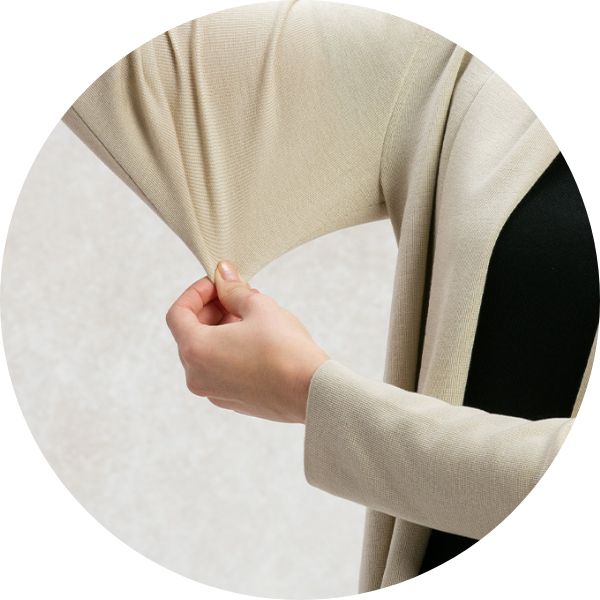 Gorgeous knitting
The lustrous and soft yarn is woven together to create a gorgeous knit that is both elastic and resilient for long-lasting comfort. Created in the historic, scenic region of Kanazawa, in Ishikawa Prefecture
Kanazawa-made short cardigan
A highly versatile cardigan that pairs gorgeously with any dress. Comfortable and perfect for any season
Kanazawa-made long cardigan
A long cardigan featuring an elegant straight-line silhouette to elongate and slim your proportions. The wonderfully functional pockets are large enough to carry smartphones and notebooks inside
Other recommended cardigans

Perfect for the busy woman!
kay me's key features
Washable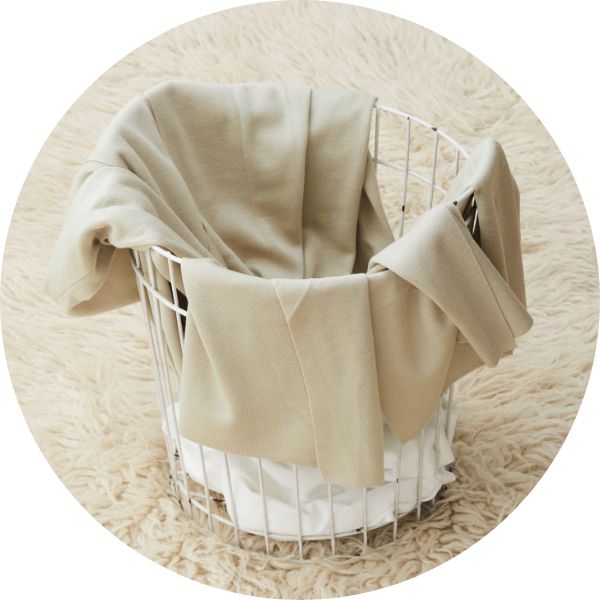 All clothing is made from fabrics that are machine-washable. Save time and money with no need for dry-cleaning
Stretch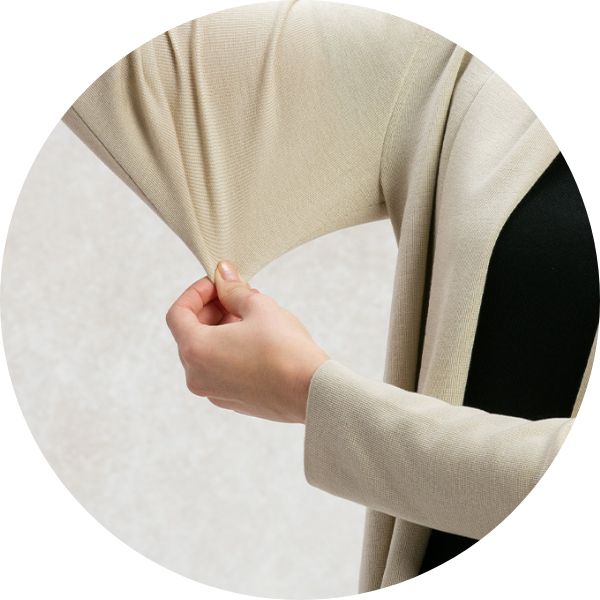 Items are made from our advanced stretchy materials for day-long comfort
Japanese craftsmanship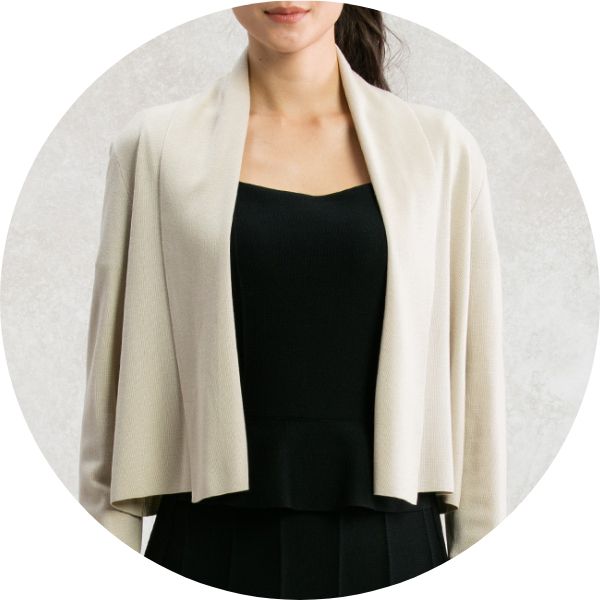 kay me is 100% ethically made in Japan
kay me knits are luxuriously thick and comfortably cover the body, and keep their shape no matter how many times you wash!
Chic yet comfortable
Work outfits