A luxury art-piece to wear
A stunning art-turned dress for the occasion. A painting of scarlet florals, glistening like rubies lit in the dark of the night – an exclusive print made for kay me by top designers in London.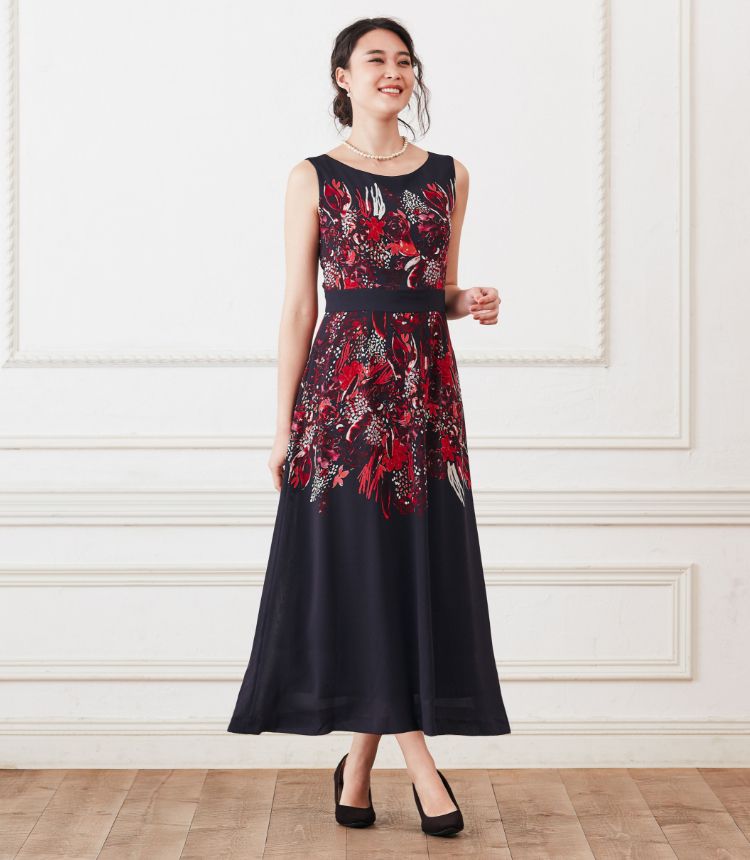 Click
Long flare dress
Luxurious artistry and craftsmanship blended into one piece. Perfect for parties or resorts
Other recommended for parties

Perfect for the busy woman!
kay me's key features
Washable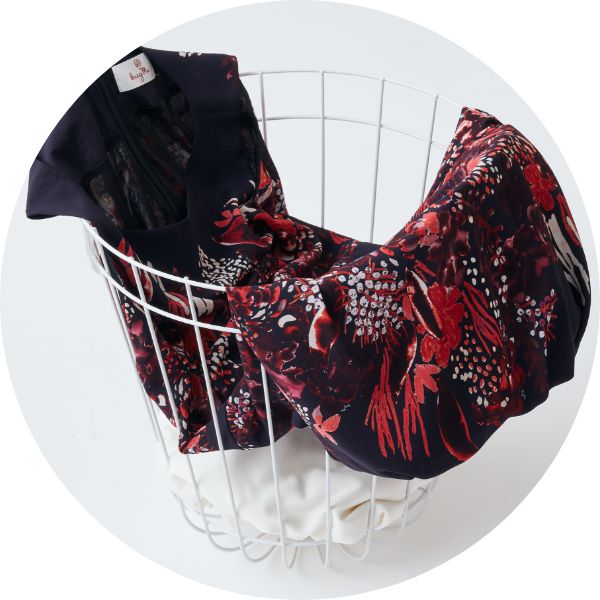 All clothing is made from fabrics that are machine-washable. Save time and money with no need for dry-cleaning
Stretch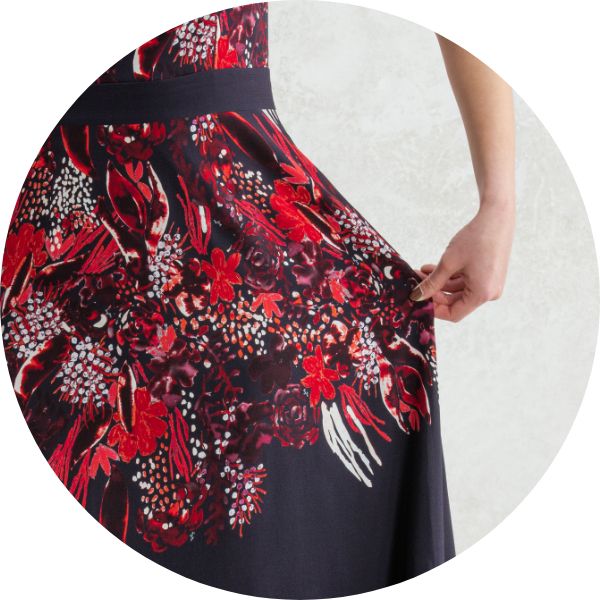 Items are made from our advanced stretchy materials for day-long comfort
Japanese craftsmanship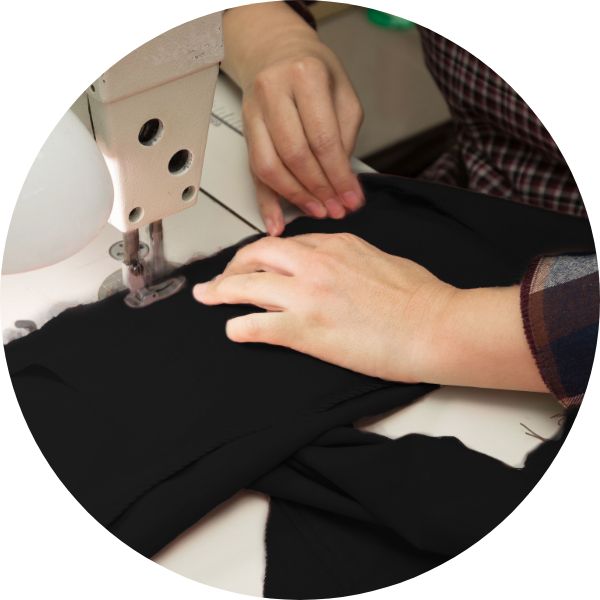 kay me is 100% ethically made in Japan
The gorgeous gathers and drape details were crafted by the hands of highly skilled Japanese artisans, providing flattering coverage while emphasizing the natural hourglass silhouette