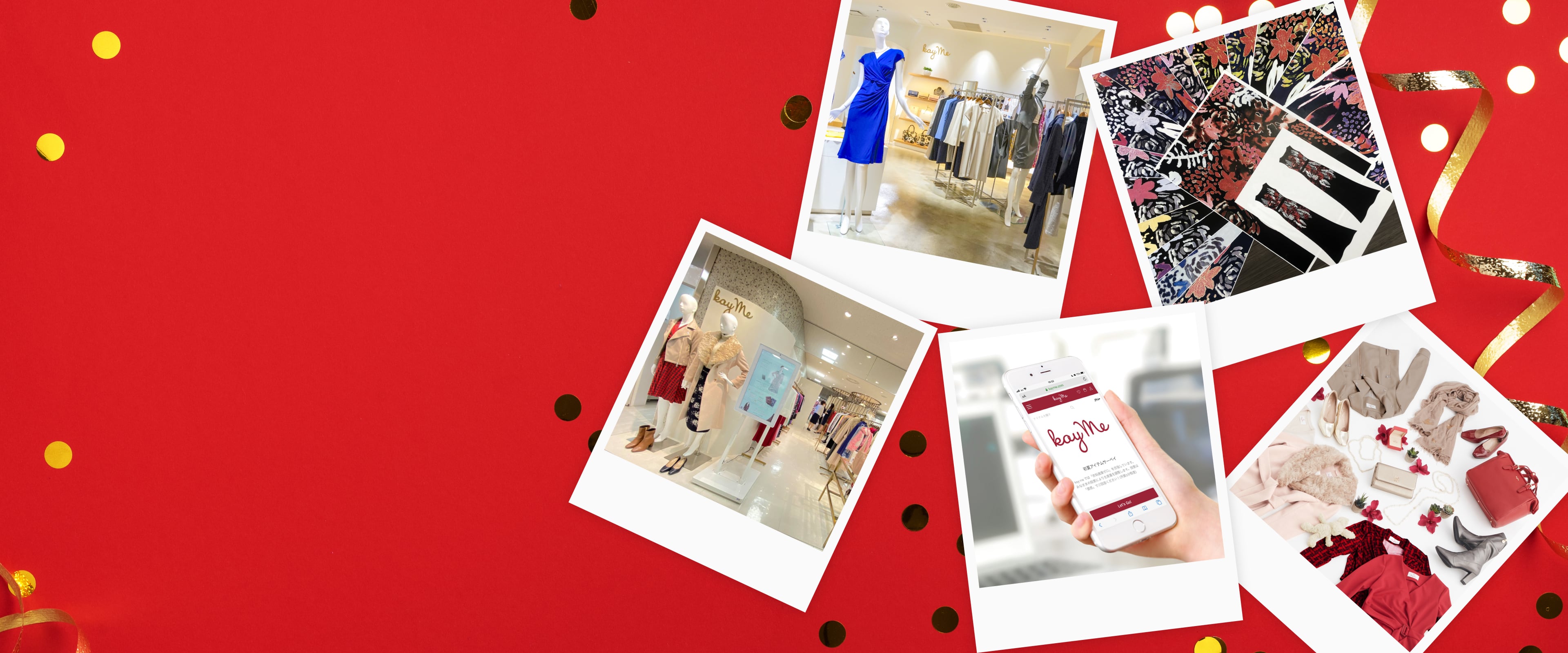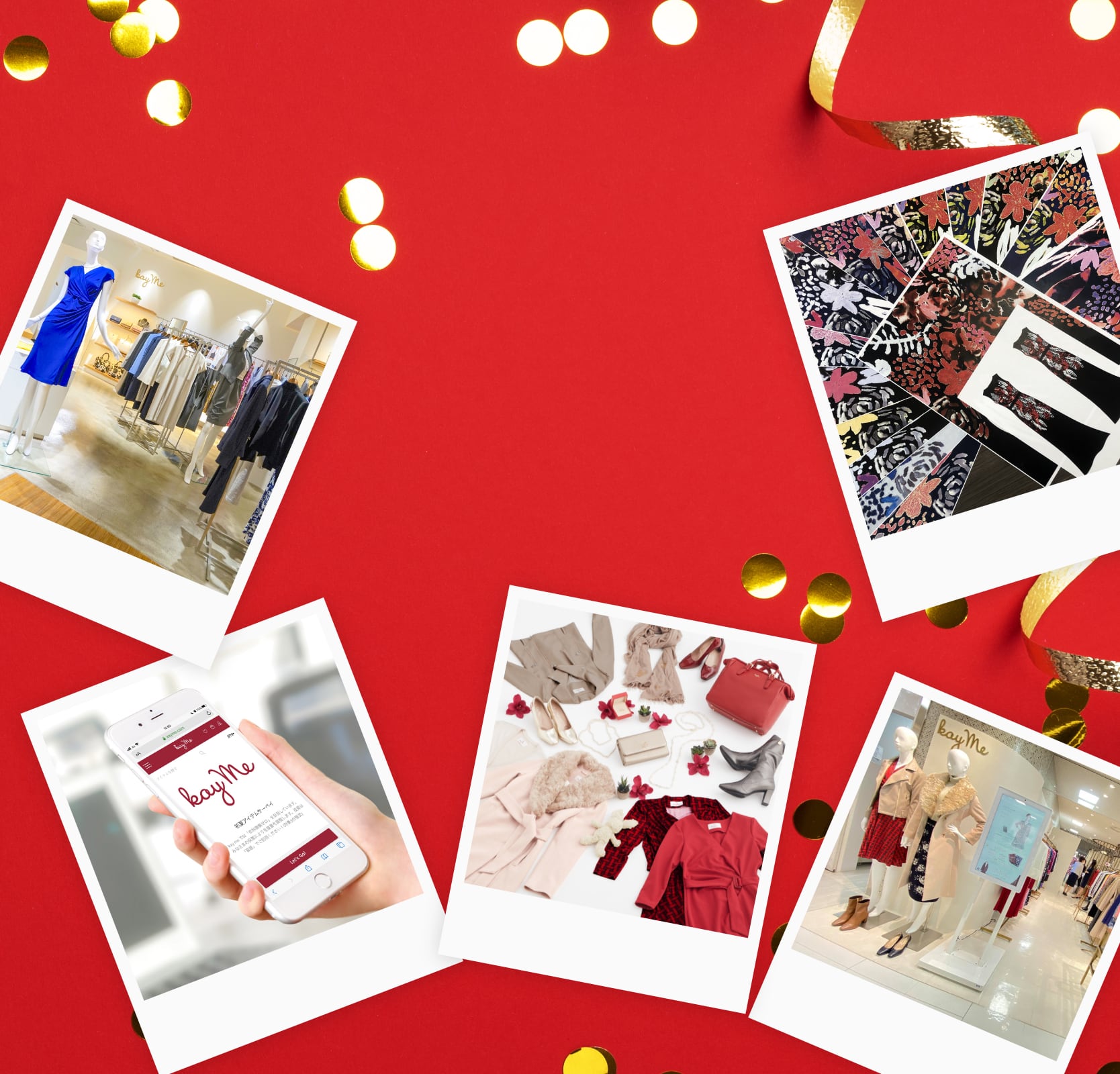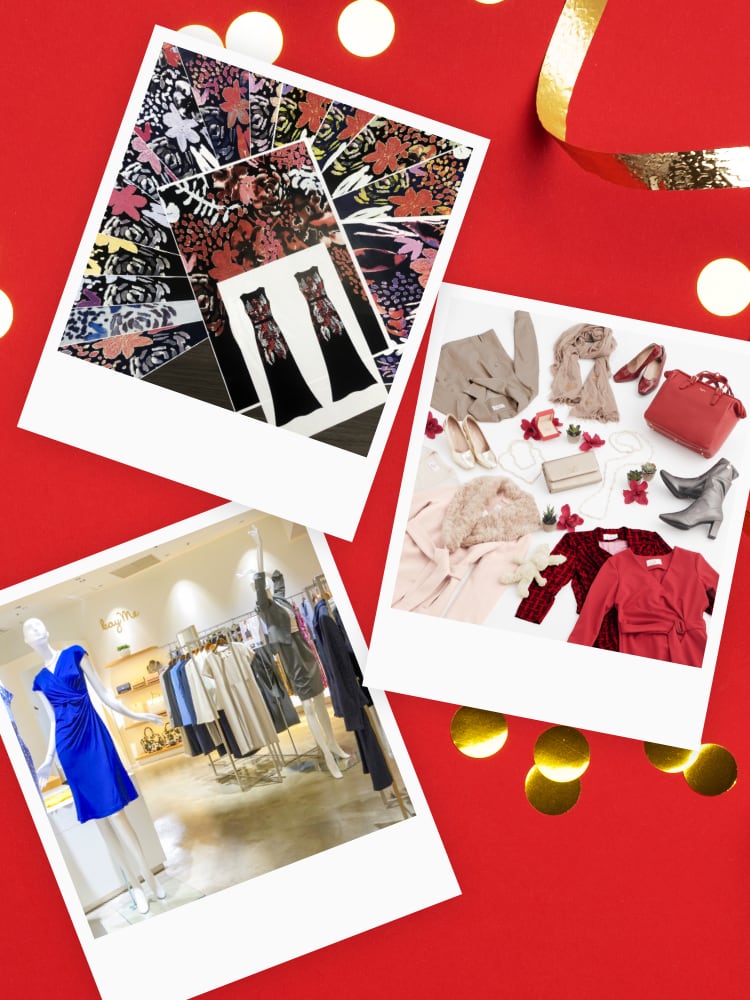 Happy New Year!
Taking a look back at kay me 2020
and what is to come in 2021!
Happy New Year!
Taking a look back at kay me 2020
and what is to come in 2021!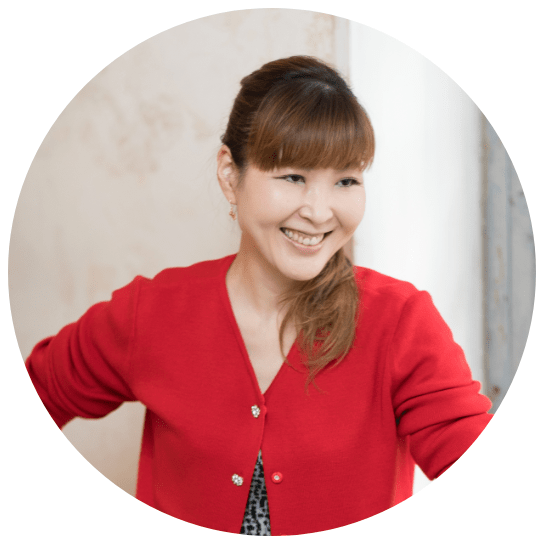 "What an eventful year 2020 was, with much more to look forward to next year!

How was 2020 for you? And what would you like to do in 2021?

We truly hope from the bottom of our hearts that kay me can assist you in making 2021 as wonderful as it can be. Here are a few highlights of 2020 that we'd like to reflect on!"
kay me's Lead Designer
A Year at kay me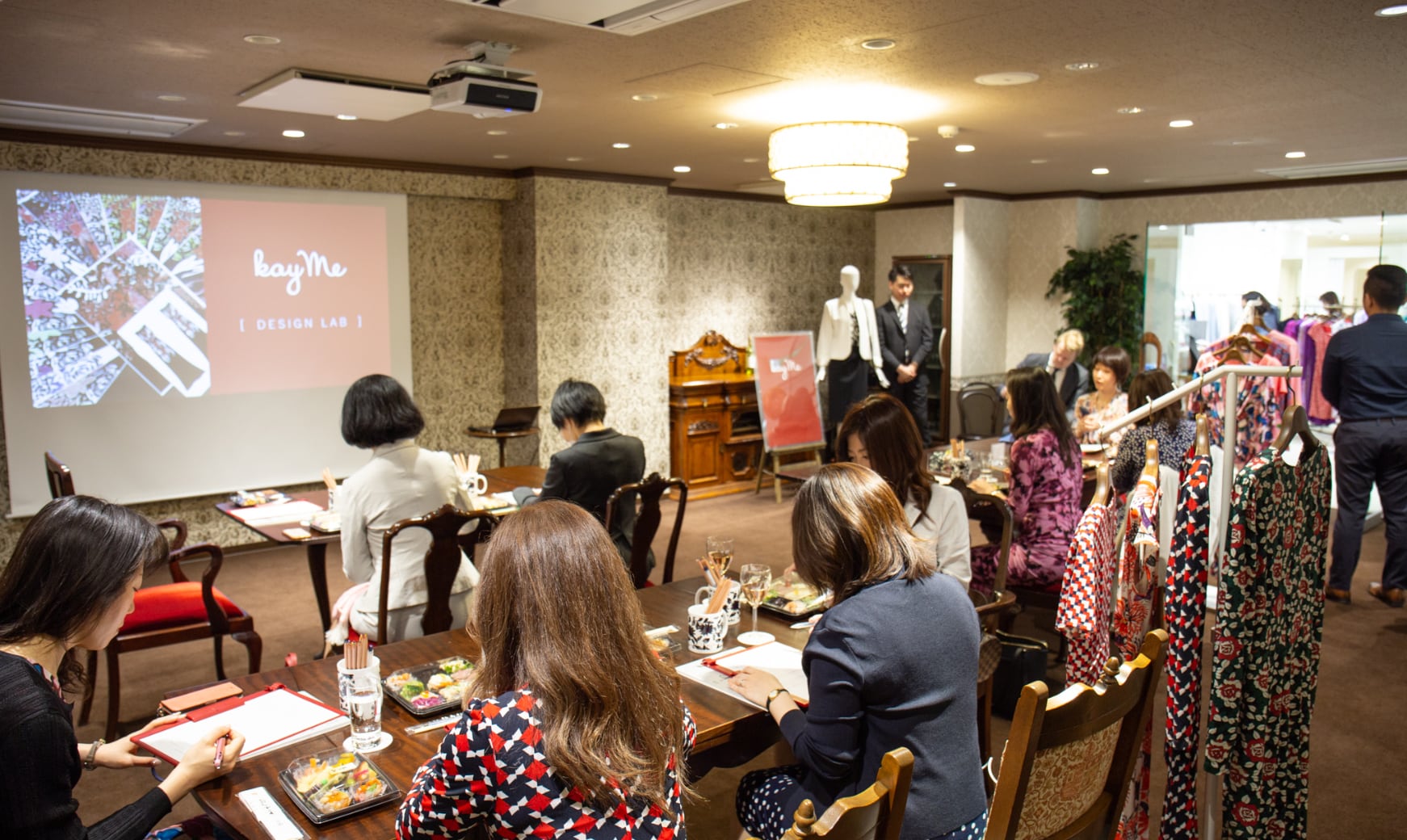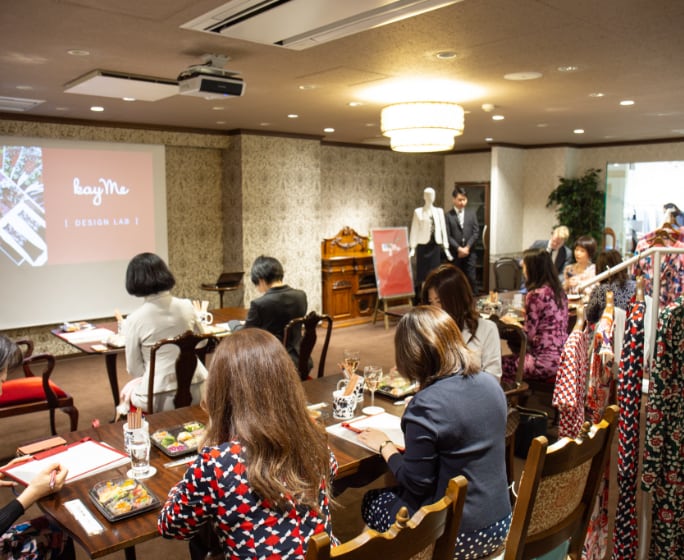 March
Design Lab
We held our "Design Lab" event at our Shinjuku Lounge. During this event, we asked our customers to create a presentation of design ideas of what they wished to see us create. We were amazed and inspired by the professionalism and creativity of each presentation that was put forth.

The suggestions and thoughts of what kind of colors and material they wished to see incorporated in future kay me releases provided us with invaluable insight. One of which led to the creation of our Padded Underdress, with additional padding inserts which can alter the volume of the bust
April
kay me's Virtual Services
With new changes to our lifestyles this year, we launched a new service that allows customers to receive our kay me styling services at the ease of their own homes with our Virtual Showroom and Online 'Carte' Service. After customers fill out a survey, our stylists create a personalized list of recommendations to send back or take an online consultation

We received positive feedback from customers stating, "With services like these, it has been very helpful for my new lifestyle!"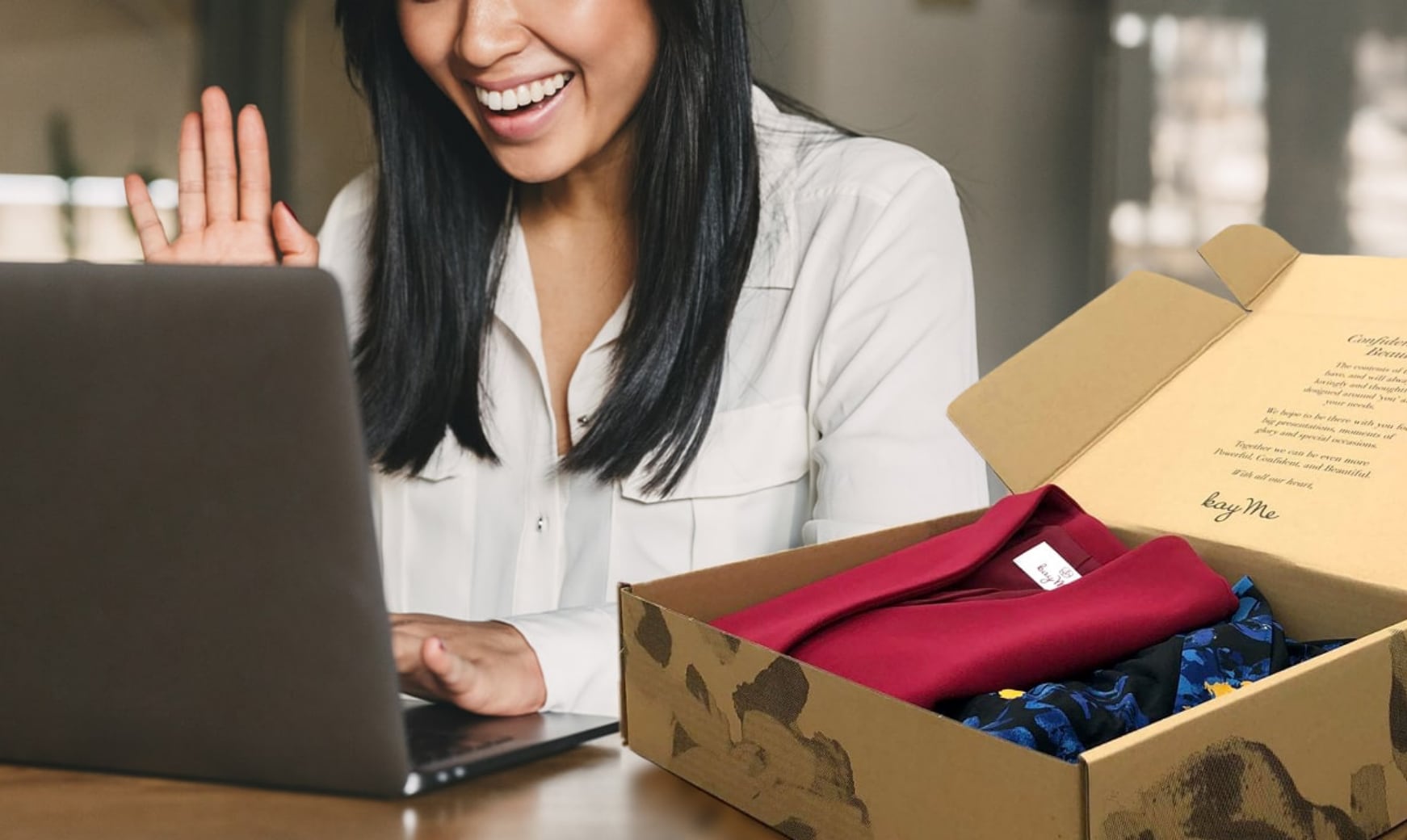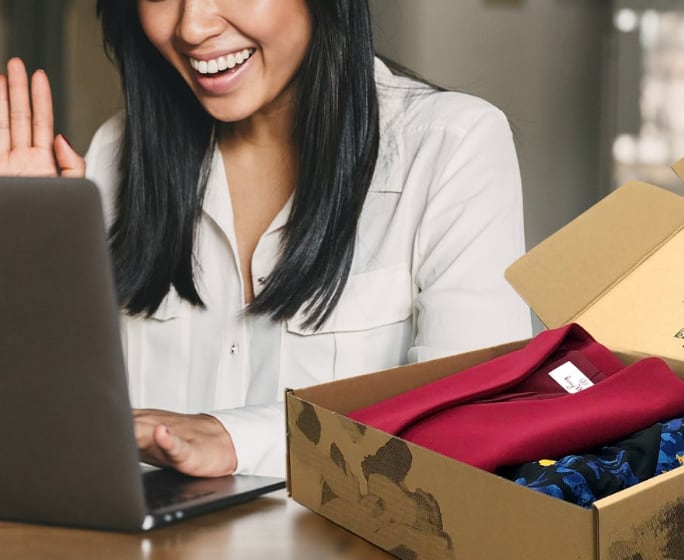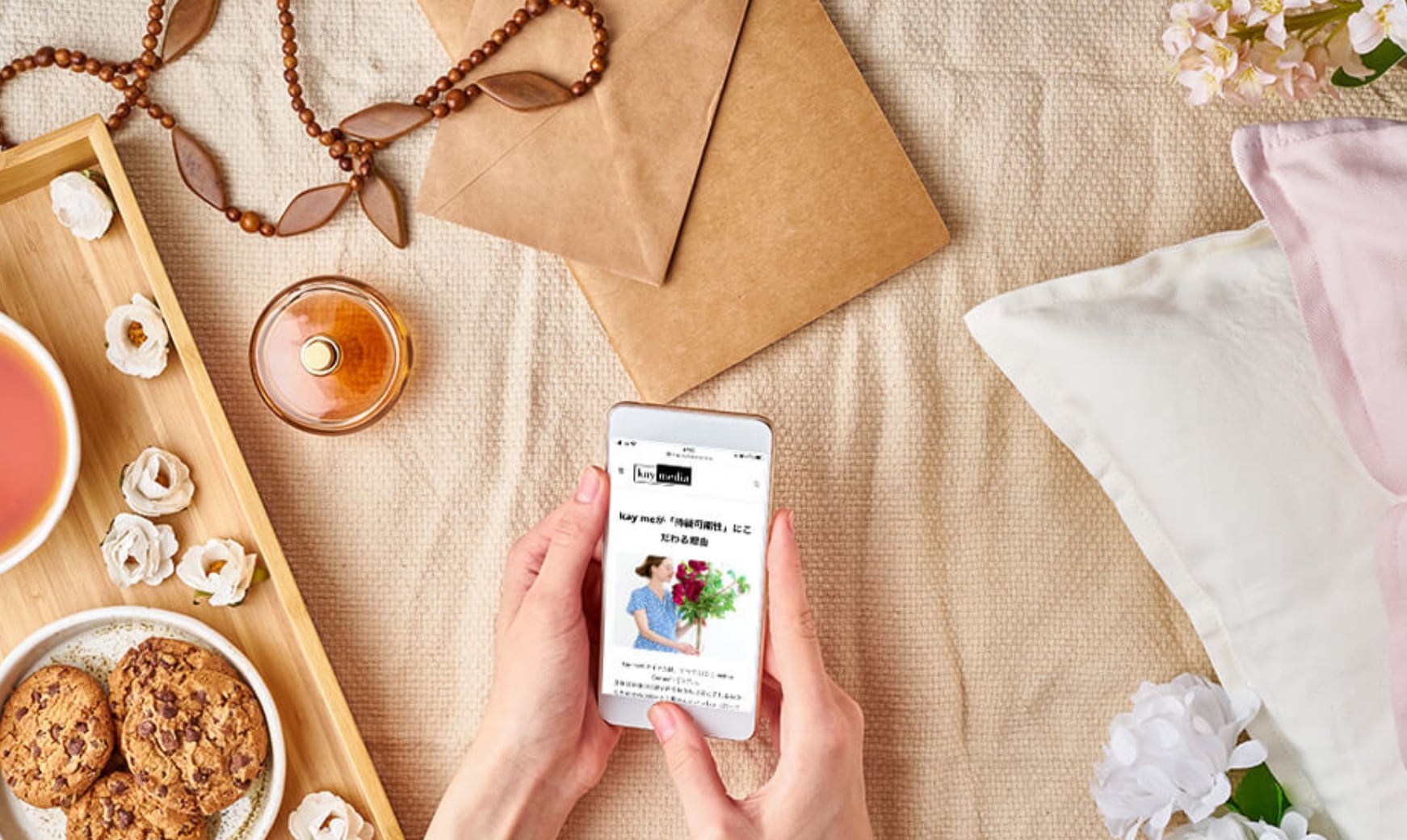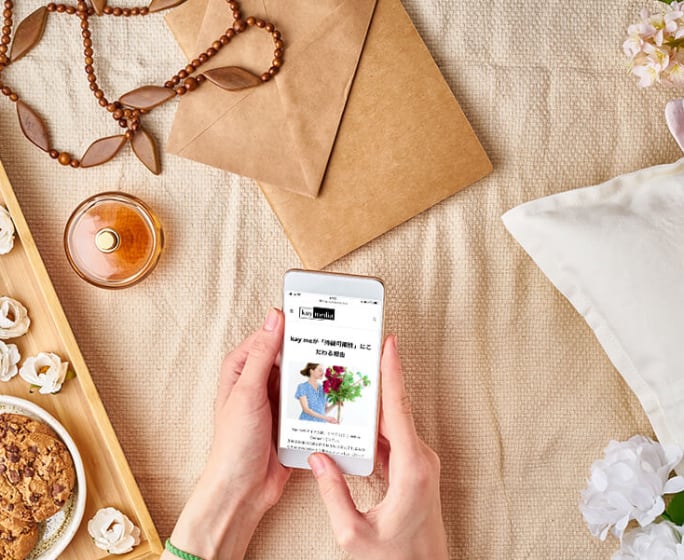 April
kay media
The brand mission of kay me is to "support those who are up for the challenge", and this value is embodied in both our customers and factory partners, as well as kay me employees. With our kay media page, it focuses and gives insight on these aspects of our company through coverage articles, including trying on popular kay me items, giving our first impressions of new pieces, stories of how our items are designed and produced, and much more!

We are excited to announce that 2021 will bring an evolved version of kay media!
June
New Yurakucho Store
Originally scheduled to open in April but postponed to June due to the COVID-19 Emergency Declaration, the long-awaited opening of this location became even more meaningful to us during this time.

Located in the Yurakucho Marui Store on the 4th floor with specialized mannequins that display the signature stretch and comfort of kay me items, quickly catching the attention of many people passing by! Thanks to our customers, it has quickly grown to become one of our core locations!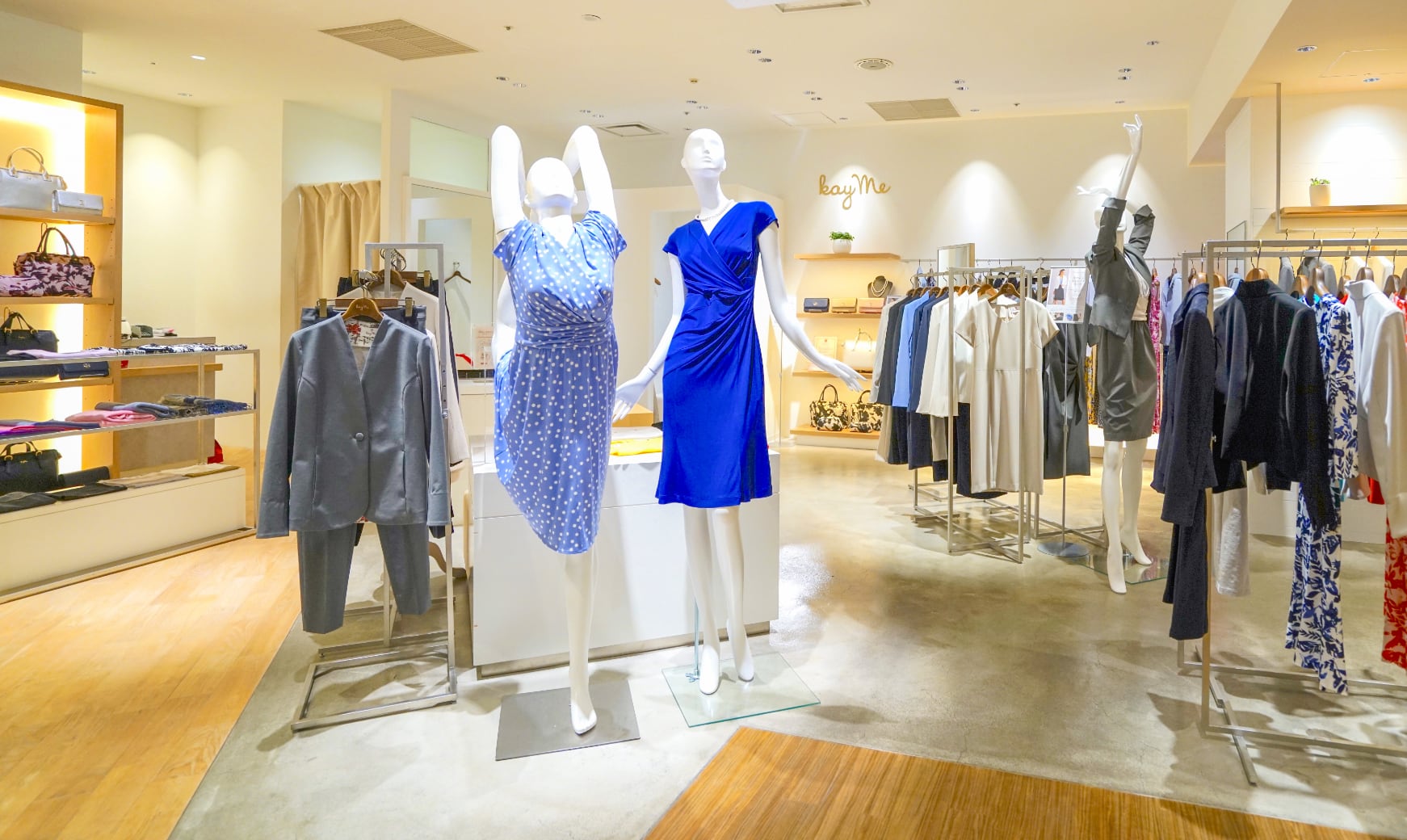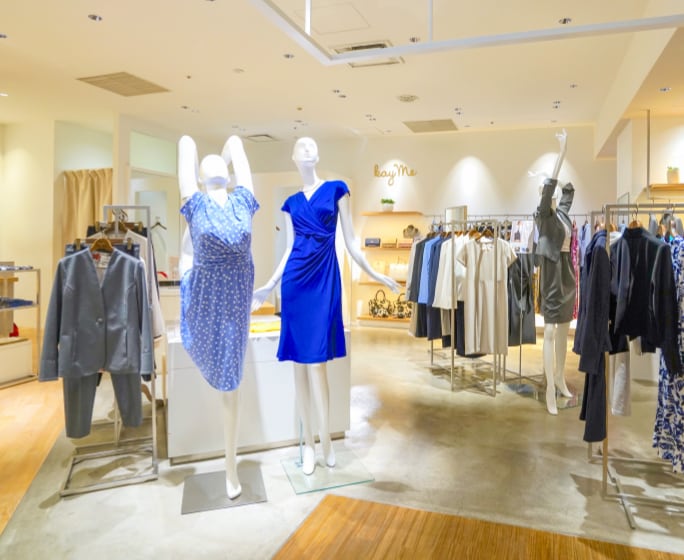 September
Customer Online Surveys
In 2020, the phrase 'D2C' became a hot topic throughout the year.

The most important D2C factor for kay me is the use of online surveys. From gaining a perspective of product demand on upcoming releases to adjust production volumes, to receiving insight on how our customers' lifestyles have altered due to COVID-19, these surveys serve as a crucial guideline for our brand and how to improve our services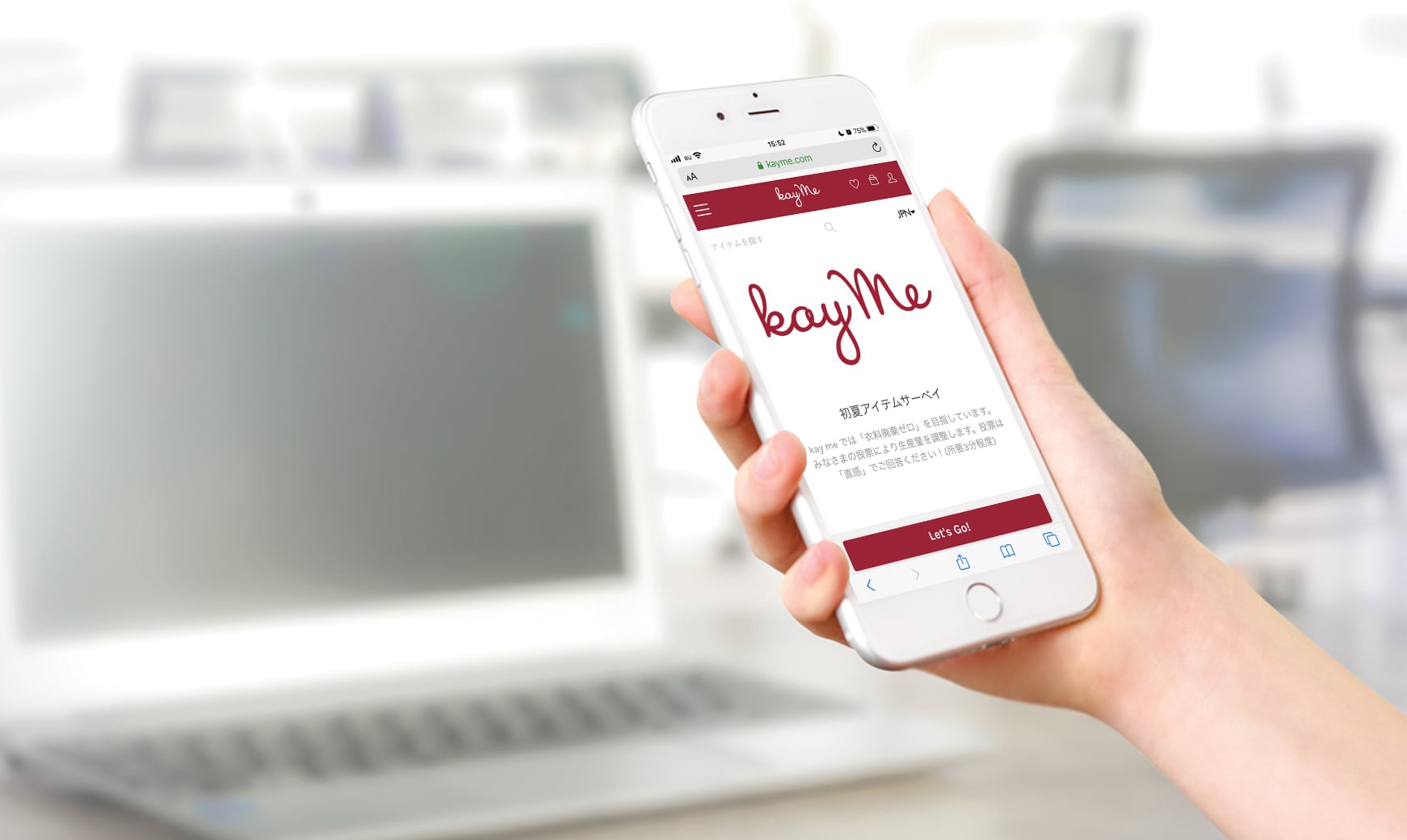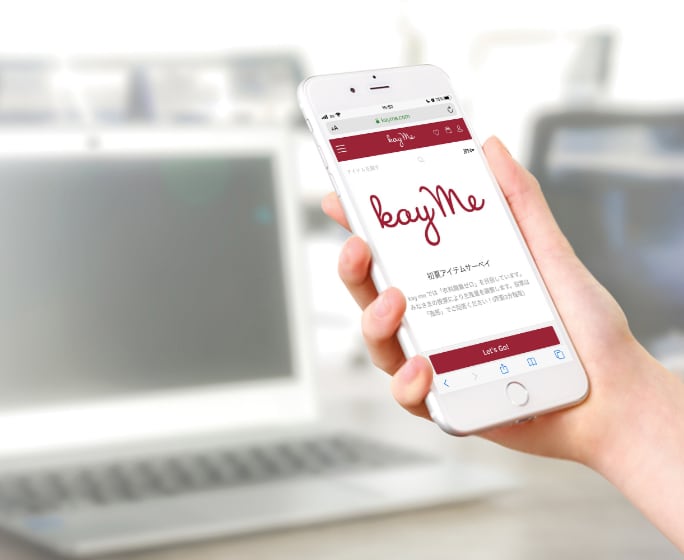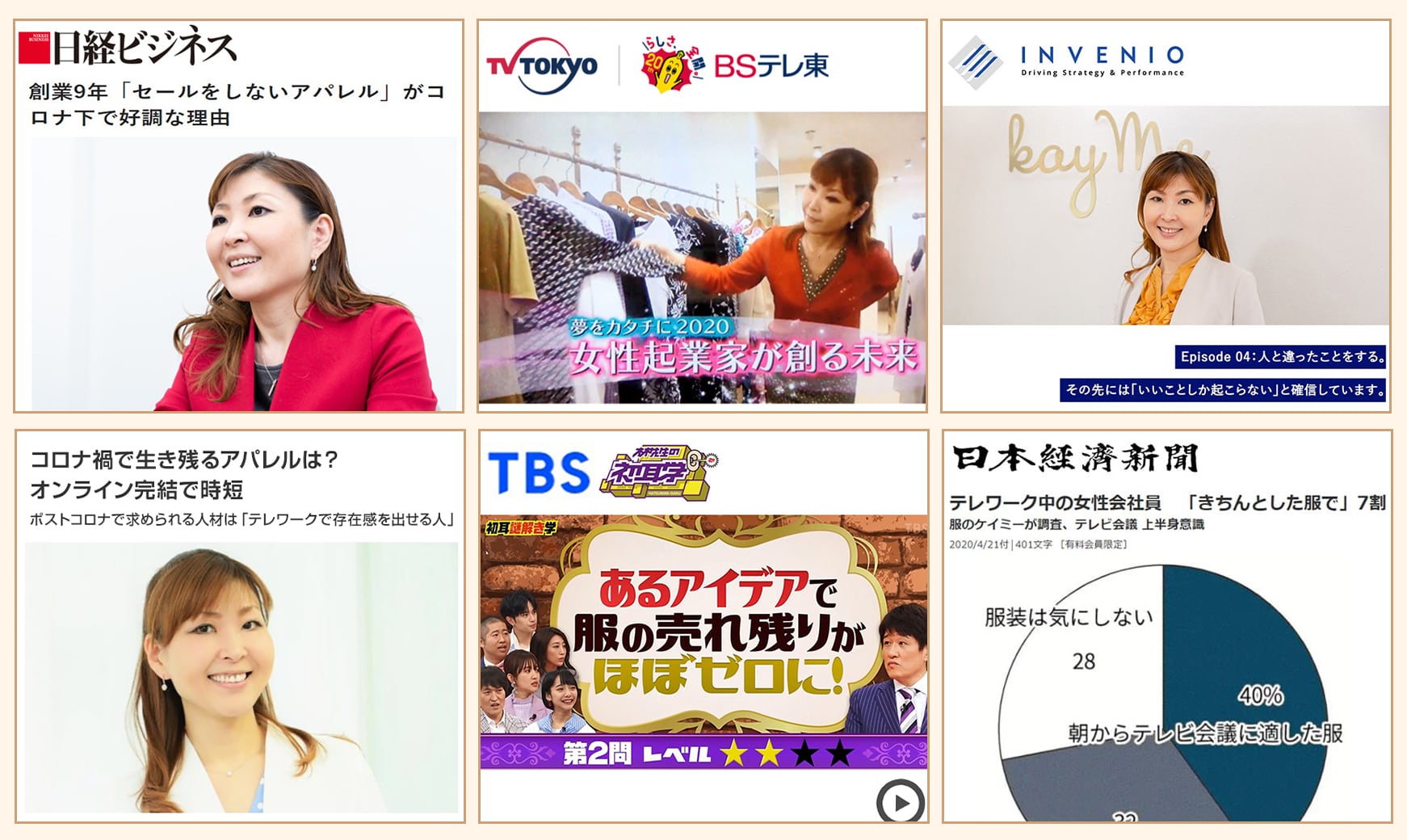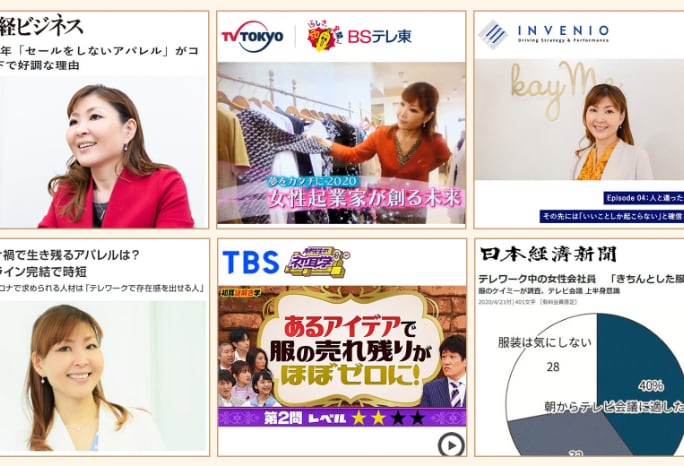 January–October
Media Exposure
Since the establishment of kay me, we continue to follow our rule of no sales, selling at only factory production prices, as well as producing limited quantities to maintain zero clothing waste. These ideas became a focal point that was spotlighted by many media outlets during 2020.

We were thankful enough to receive many interview offers, which helped us spread our message throughout the world
October
Yokohama Store Opening
Our Yokohama Store at the Sogo Department Store is the second location we opened this year, for our local Kanagawa customers to get in touch with more easily. We received numerous wishes from our customers who were patiently waiting for a closer location to open near them. Since the opening, our Yokohama Store has been growing everyday. Some customers even visit from Shonan and Atami, and fittingly enough our seaside-esque designs are the most popular at this store!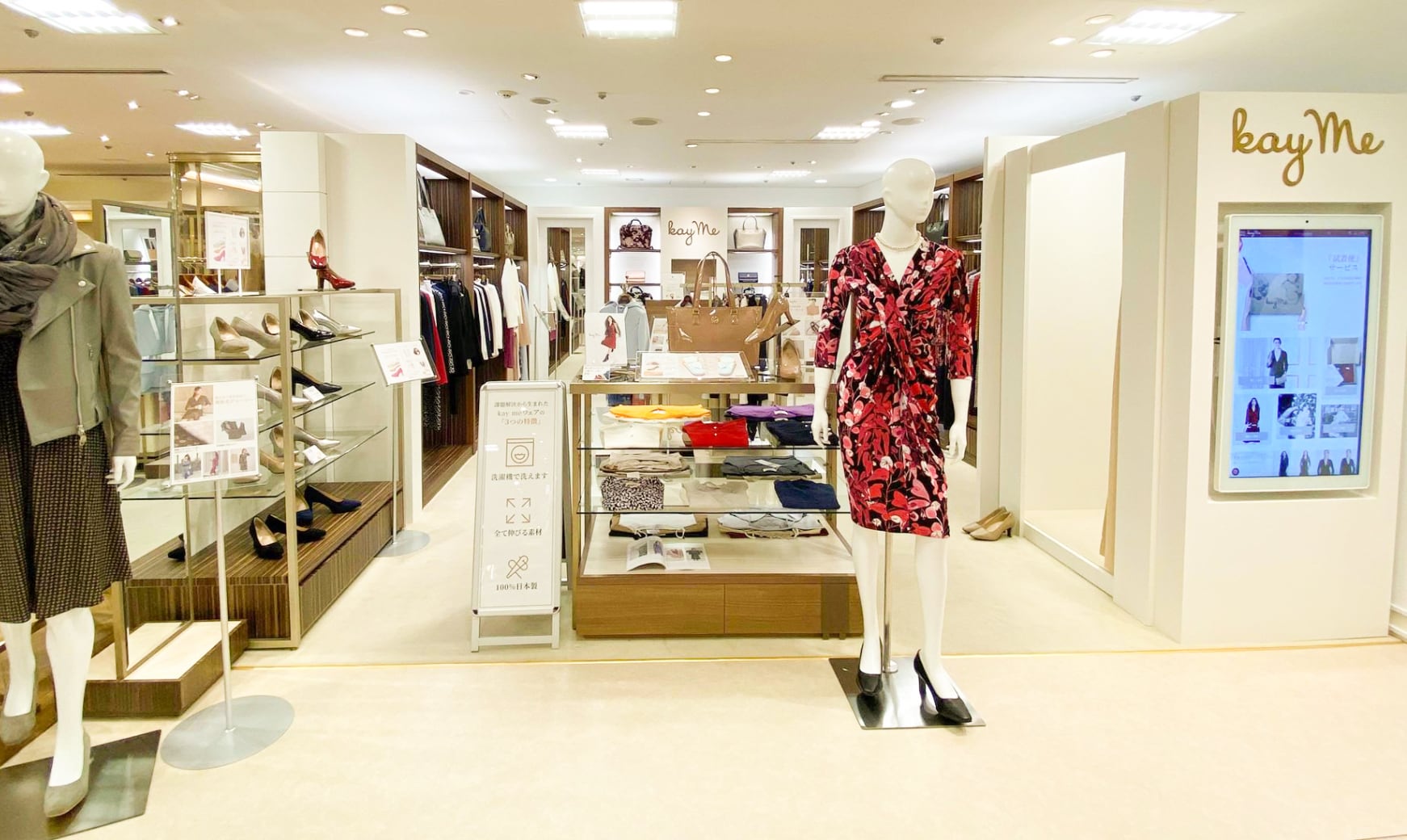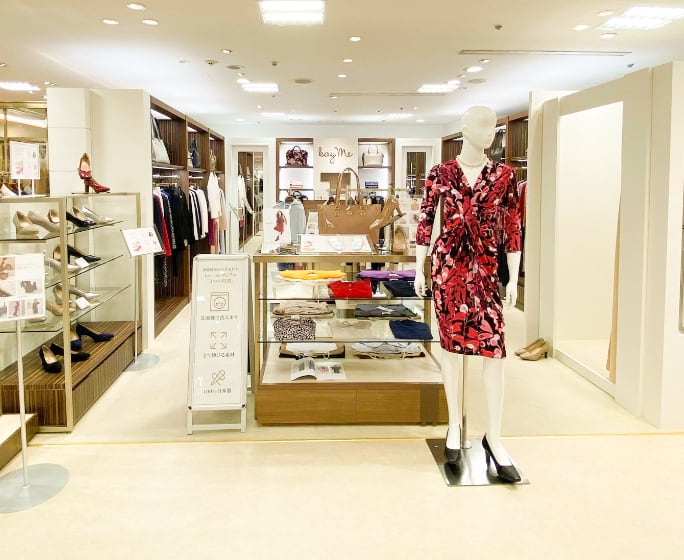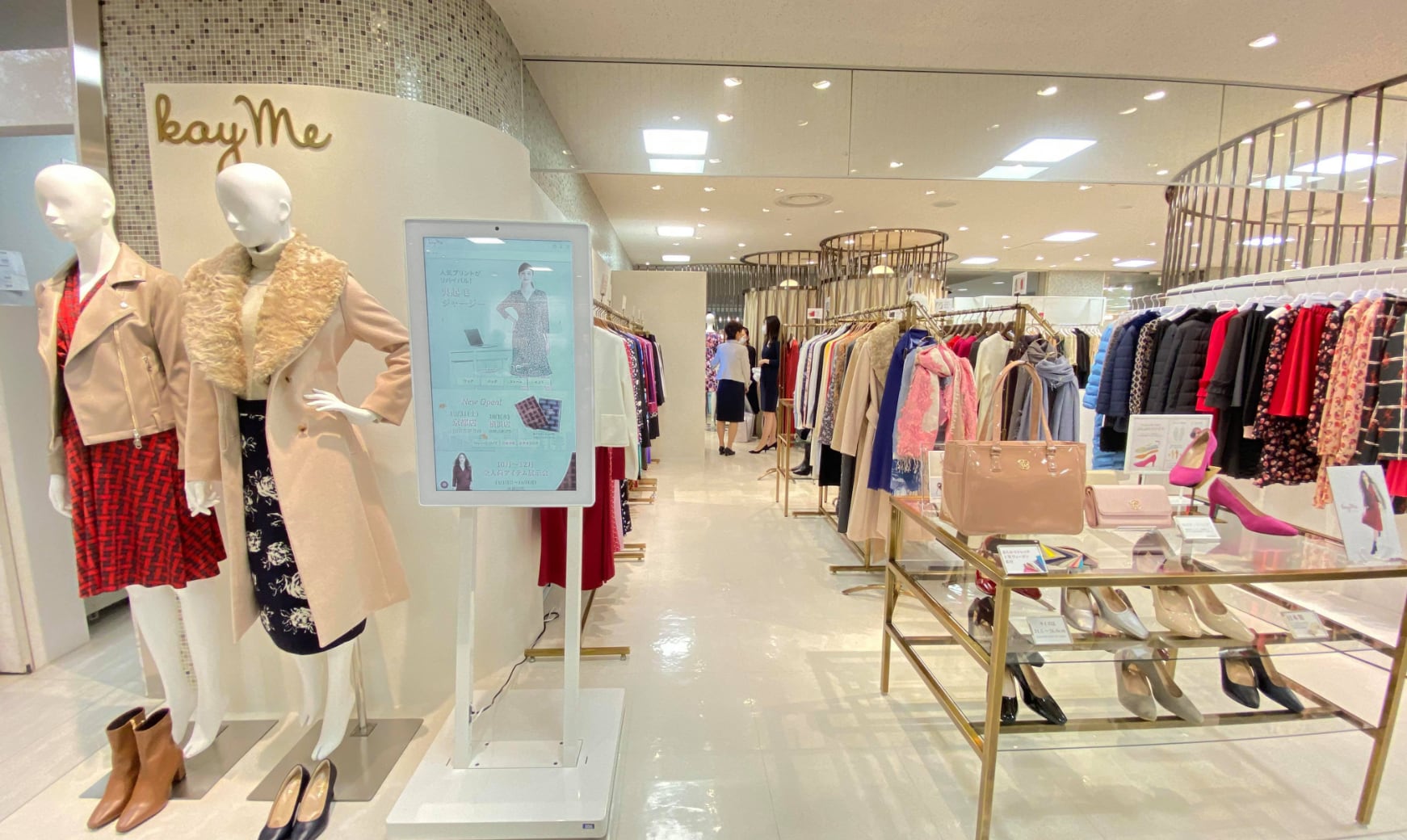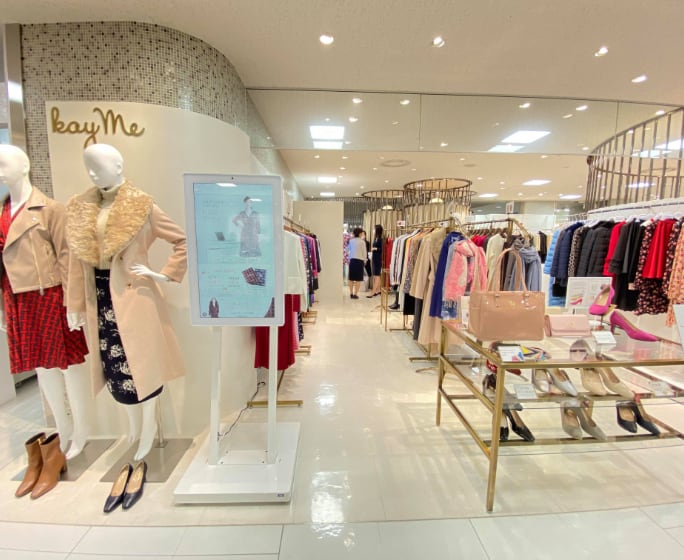 October
Kyoto Store Opening
Following up after Yokohama, our Kyoto Store became the third location to open. Located in JR Kyoto Isetan, right in the JR station.
Kyoto residents, as well as many people on business trips and vacations, have stopped by at this location. Many people who visit our Kyoto Store love to stroll around and explore, and as no surprise, our active, 'strolling' styles are the most popular at this location. We believe that our comfortable, washable, and wrinkle-resistant items are the perfect fit for Kyoto!
December
Advancement of Diversity
Compared to a year prior, 2020 gained double the number of employees here at kay me.
There has been incredible growth of international diversity and an increased number of female management. kay me customers range from people in Japan, Singapore, USA, UK, France, and the Middle East.

We hope to continue our efforts in 2021 to grow kay me as a 'global brand' where our incredible diversity has allowed us to conceptualize ideas that in other cases would not be a possibility.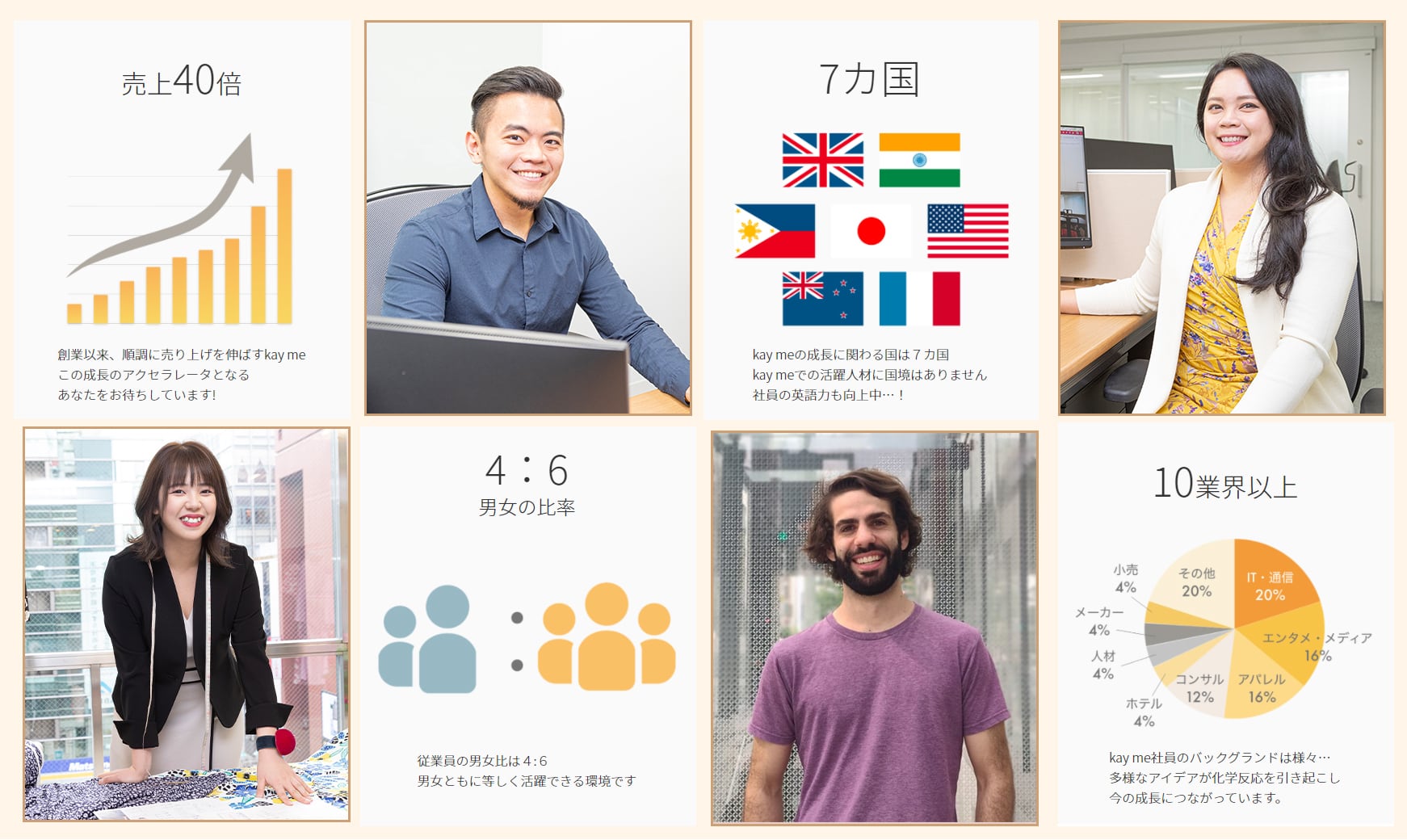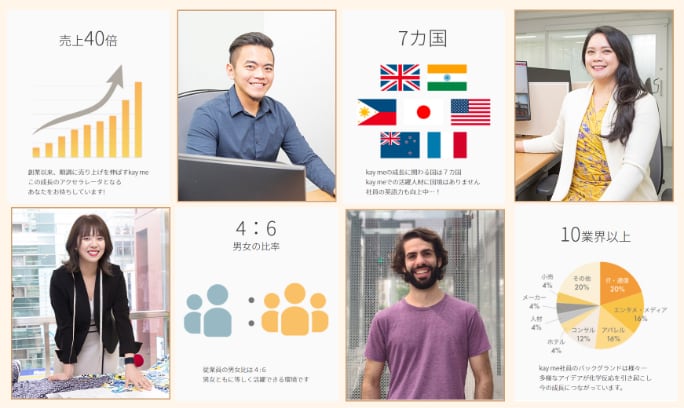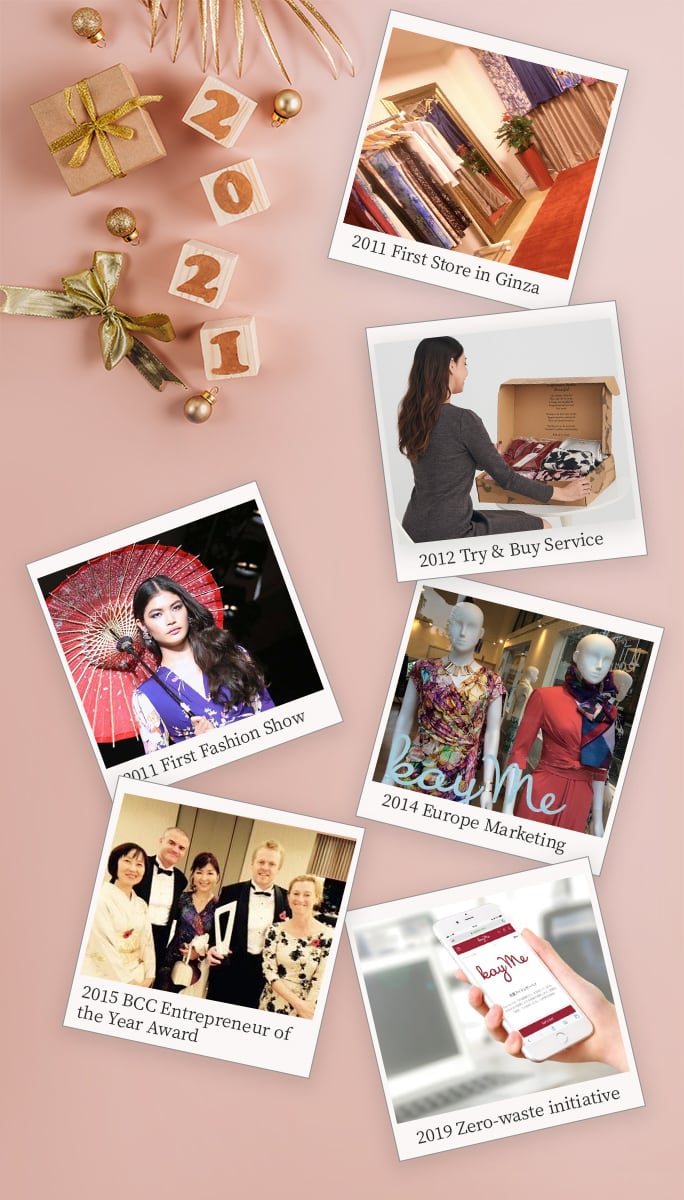 What's to come in 2021
With the amazing support from our customers, the evolution of kay me will continue!
2021 will be our 10th anniversary since our initial establishment.
From exclusive anniversary items and events, we are delighted to announce two new store locations that will be opening in
the beginning of the year!
Be on the look-out for more information about the opening of our Nagoya Sakae Store (2/24) and our Fukuoka Store (3/3)!
Thank you for supporting us in 2020.
Please join us again in 2021!
Recommended Articles
Slide to see more →