Premium Quality, Kanazawa-made Knit
Gorgeous knit carefully crafted in Kanazawa. The wool is warm, washable and perfect for autumn-winter. This cardigan holds its shape even after hundreds of washes, and is ideal for everyday wear
View Line Cardigans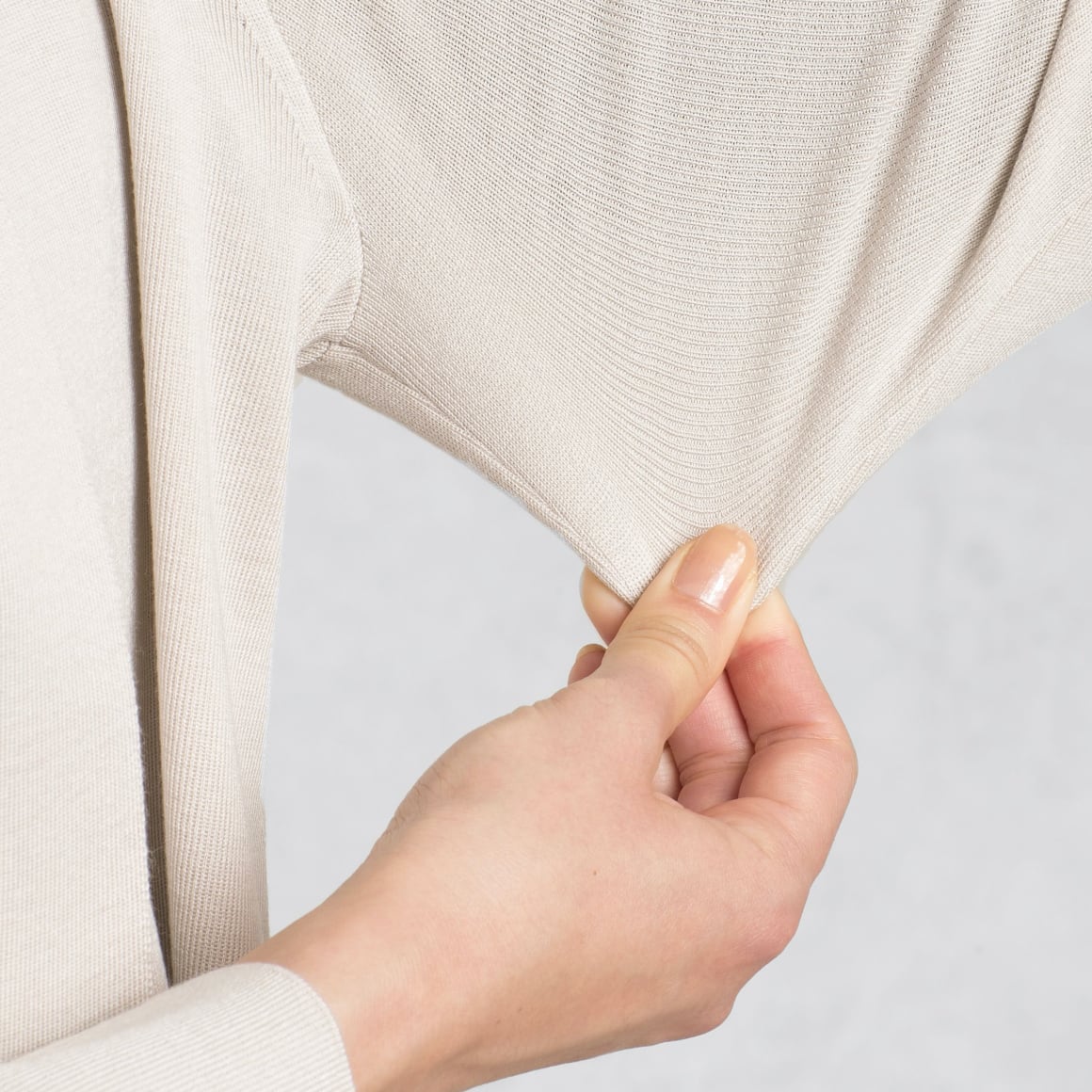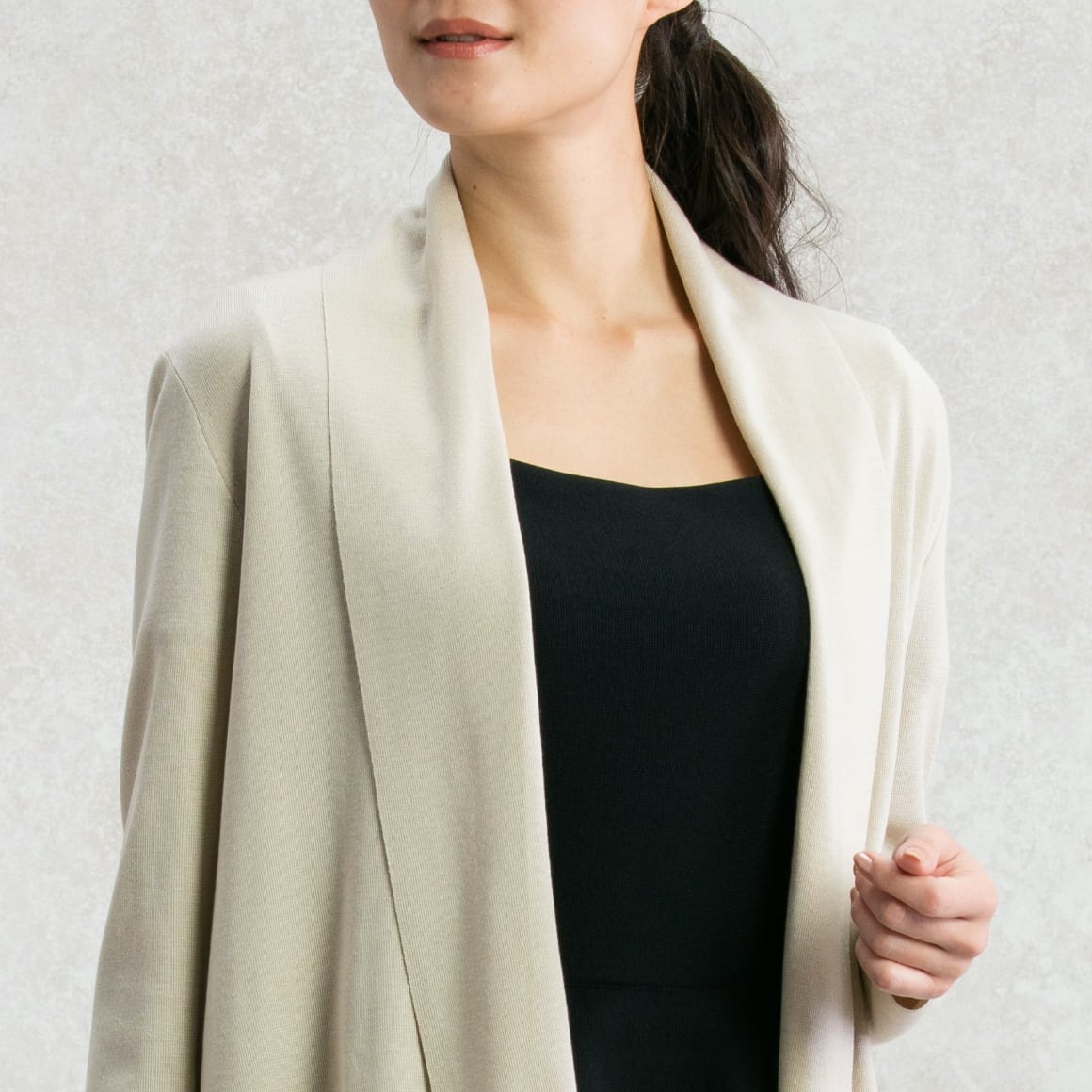 Chic Collarline
The cardigan is extra long for coverage and is designed with a chic, straight collarline which protects the neck from the cold
Easy Care, Easy Maintenance Knit
The premium quality Kanazawa-made knit is machine-washable and keeps its gorgeous shape and quality even after hundreds of washes.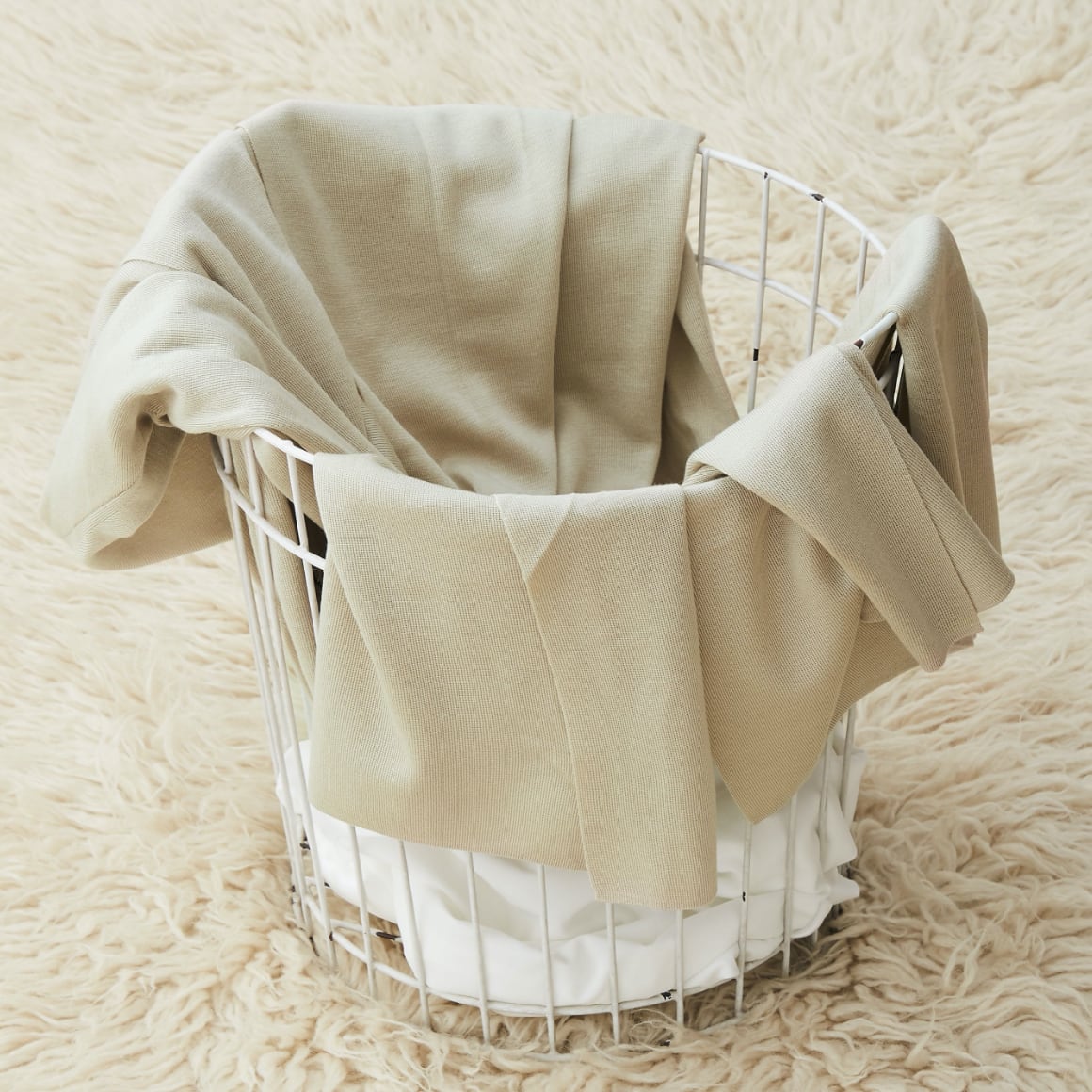 Recommended for Autumn-Winter
Kanazawa-made Side Slit Cardigan
A long cardigan featuring a gorgeous drop silhouette, to keep your body covered while working in the office. With spacious pockets which can comfortably fit small journals and smartphones.
View Side Slit Cardigans
Kanazawa-made Short Cardigan
A short cardigan that pairs gorgeously with any dress. This chic piece is highly versatile and perfect for any season
View Short Cardigans
Kanazawa-made Knit Perfect for Autumn-Winter
Bijou Knit Tops
With gorgeous Swarovski crystals embedded around the neckline, add a classy touch to any outfit with this stunning piece. Wear it under a suit, or pair it with its matching Knit Long Skirt for the perfect set-up
View Bijou Knit Tops
Kanazawa-made Washable Knit Long Skirt
From the midriff to the ankles, this long skirt provides complete coverage. Wear for the perfect piece to relax in during weekends, or for home parties
View Knit Long Skirts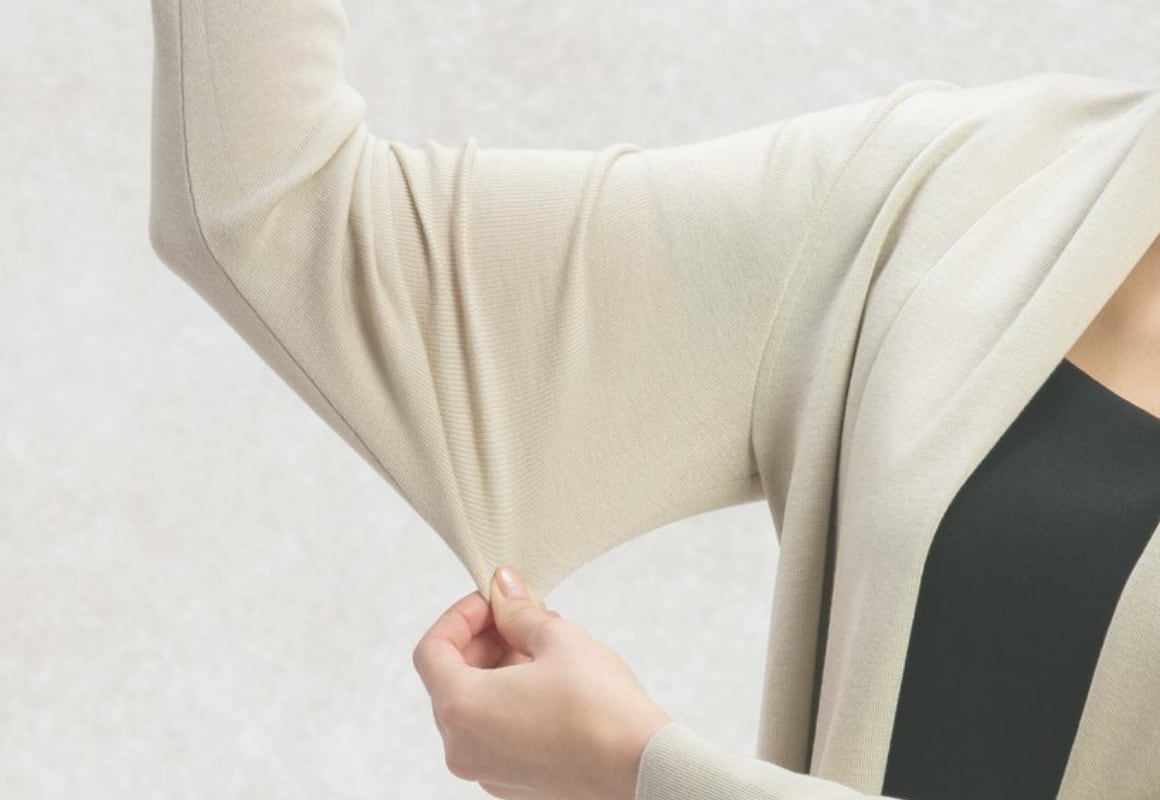 Perfect for the busy woman!
kay me's Key Features

Washable
Washable

Stretch
Stretch

Japanese Craftsmanship
Japanese Craftsmanship
Book a Stylist!
If you would like to view our stylists' schedules, or reserve a certain stylist to assist you during your visit to our stores, please click here. If this is your first visit and you'd like to book a stylist based on their profile, please do so here as well! (All of our store locations welcome walk-ins!)