Manufacturing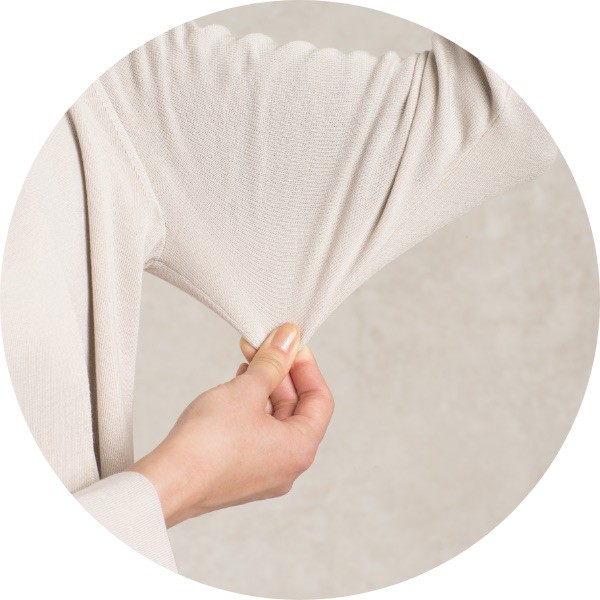 Gorgeous knitting
Lustrous and hardwearing threading is knitted together with rubber
to make our gorgeous elastic fabric
Created in Kanazawa, Ishikawa Prefecture, coastal Japan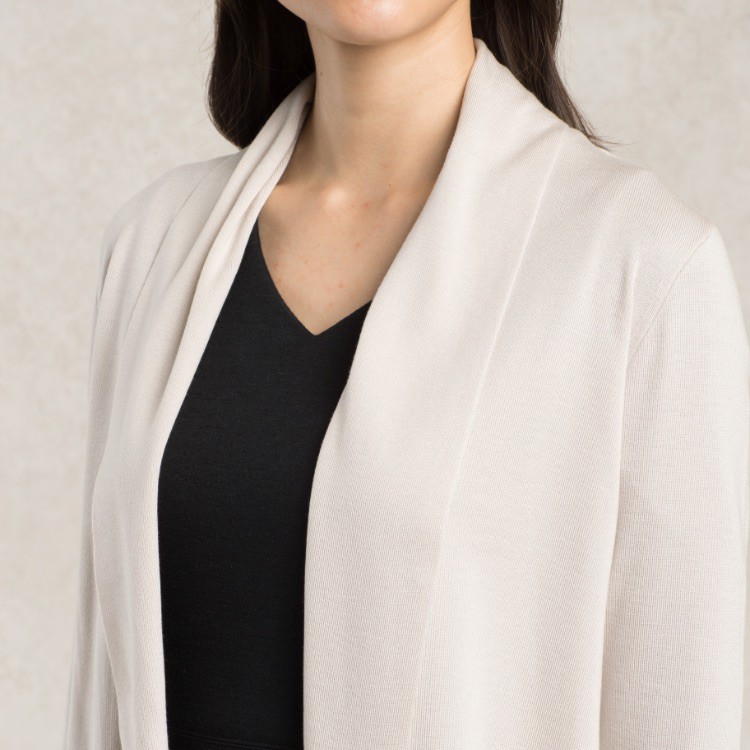 Click
Chic neckline
Luxurious knitting is contrasted by a straight-line neckline to bring chic composure and warmth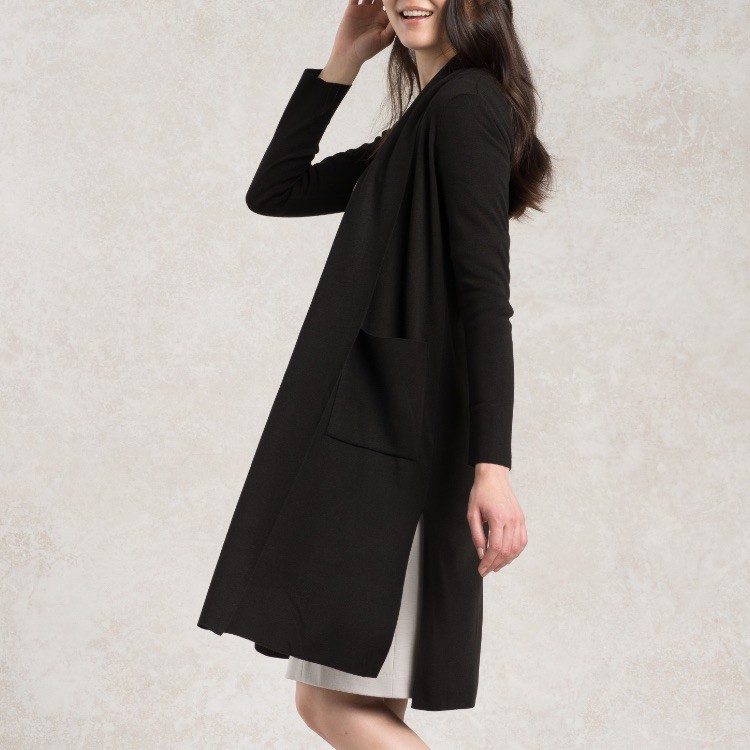 Click
Easy-care and sustainable
The eco-friendly lyocell-acrylic blend is derived from trees and is fully biodegradable
These gorgeous cardigans keep their shape even after washing, and are pill-resistant
Line Cardigan
Available in short and long lengths
Short Cardigan
kay me's short cardigan for a stunning silhouette
The perfect length to pair with any dress, for any season! Specially made in Kanazawa, coastal Japan
Long Cardigan
kay me's long cardigan for extra warmth
Softly envelop your body and stay comfortably warm all day in the office
This amazingly functional piece includes pockets large enough to fit smartphones and notebooks
Kanazawa-made Short Cardigan
Kanazawa-made Long Cardigan
Warm easy-care acrylic
Kanazawa-made Short Cardigan
Kanazawa-made Long Cardigan
Perfect for busy women!
kay me's key features
Washable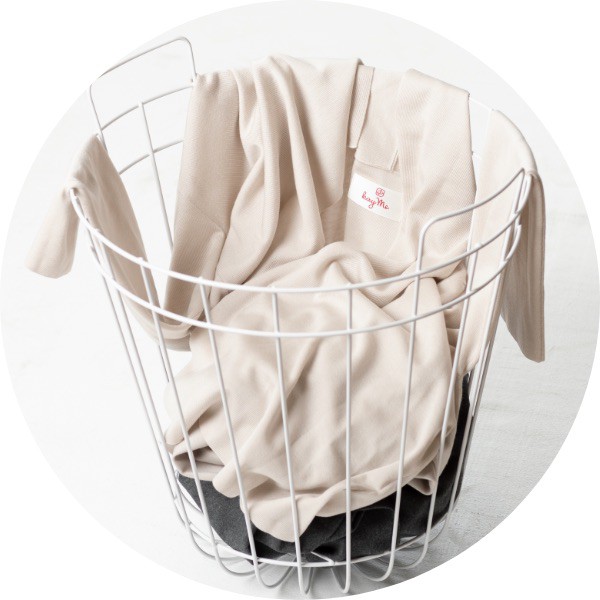 Clothing is made from fabrics that are machine-wash safe, so there's no need to spend time dry-cleaning
Stretch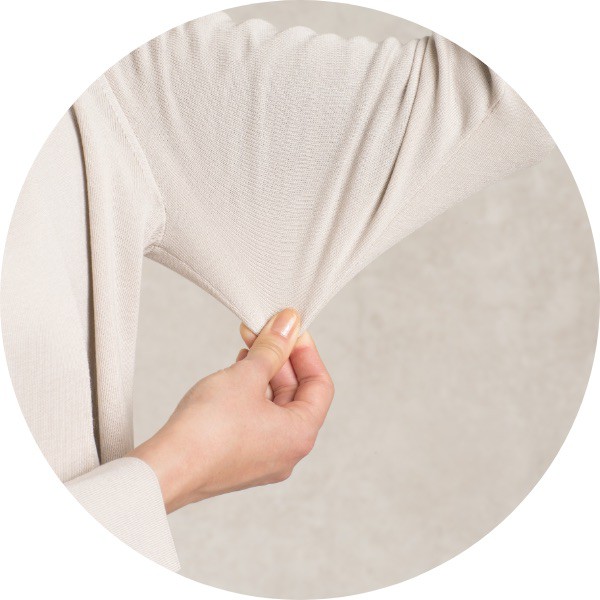 Items are made from our special stretchy materials for day-long comfort
Made in Japan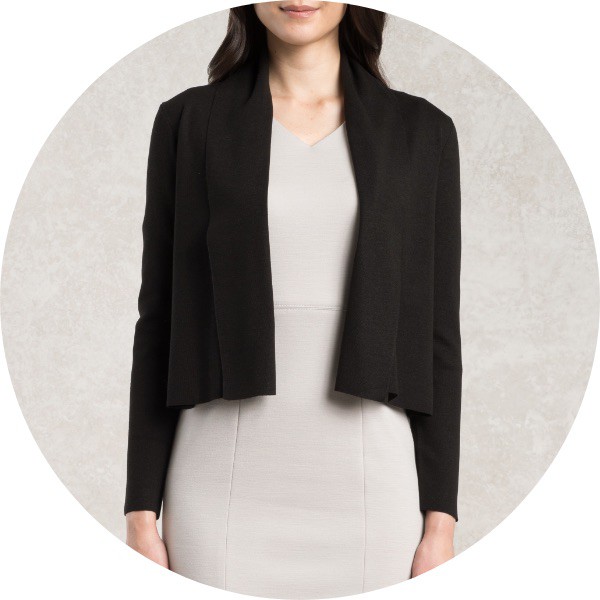 Top rated by kay me customers!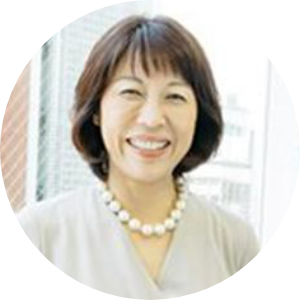 kay me knits are luxuriously thick and comfortably cover the body, and keep their shape no matter how many times you wash!
Day-long comfort
in the office
Day-long comfort
in the office
Add to a minimalistic dress
Add to a minimalistic dress
02
For business and for pleasure
Wrap your body in blissful comfort
Pair with a printed dress
for a day out
Pair with a printed dress
for a day out