A "Suit-like" appearance
Pair with its matching jacket
For the perfect suit look!
Gorgeous as a dress
White pinstripes on a gray base color give a cool and chic look
High-quality Materials
The top of the dress features an elegant shell-like bustline for a feminine look, while the skirt features an advanced long-lasting material, which not only stretches comfortably, but also retains and releases heat for optimal comfort in any weather
Outlast technology material
was specially created for NASA to provide clothing that maintains optimal temperature through the technology of controlling the release and retention of heat
Craftsmanship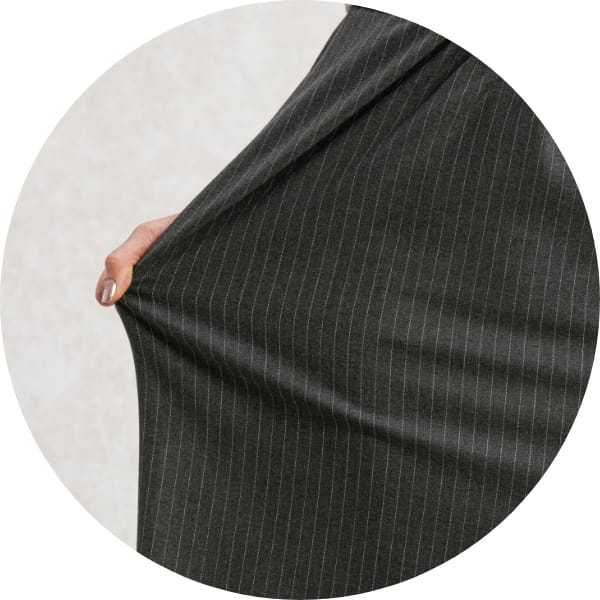 Easy Care
Our pill-resistant washable stretch material is easy to look after and maintain
NEW!

Light Gray x Gray
Pinstripe Docking Shell Dress

An elegant and gorgeous top with a skirt which accentuates the body beautifully
NEW!

Gray Pinstripe
Tailored Jacket

Featuring a gray and off-white pinstripe pattern for a cool and chic look
NEW!

Light Gray x Navy
Switch Shell Dress

The perfect dress for the business scene, our navy docking dress
NEW!

Navy
Tailored Jacket

Make every look flawless in this navy jacket. For a cool and stylish look
Soy Milk x Pinstripe
Docking Tuck Dress
Featuring a feminine V-neckline, with tucks added to the bust for a gorgeous look
Pinstripe
Tailored Jacket
Designed with panel lines which are shaped towards the waistline for a cinched and slim-lined silhouette
The Outlast technology material Series

Perfect for the busy woman!
kay me's Key Features
Washable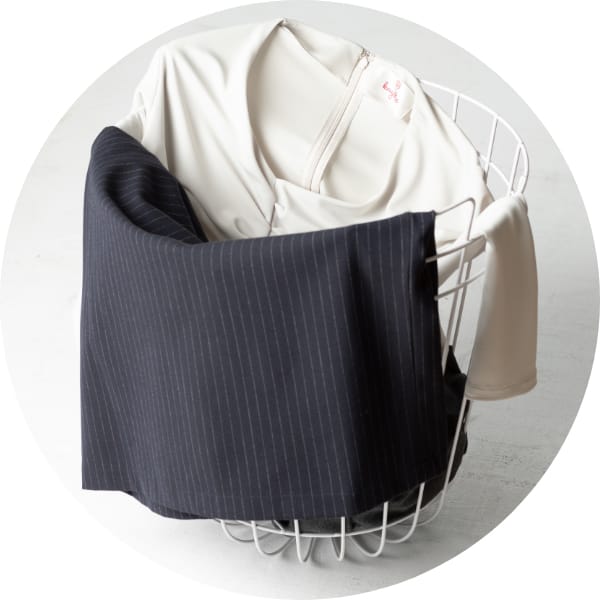 All clothing is made from fabrics that are machine-washable.


Save time and money with no need for dry-cleaning
Stretchy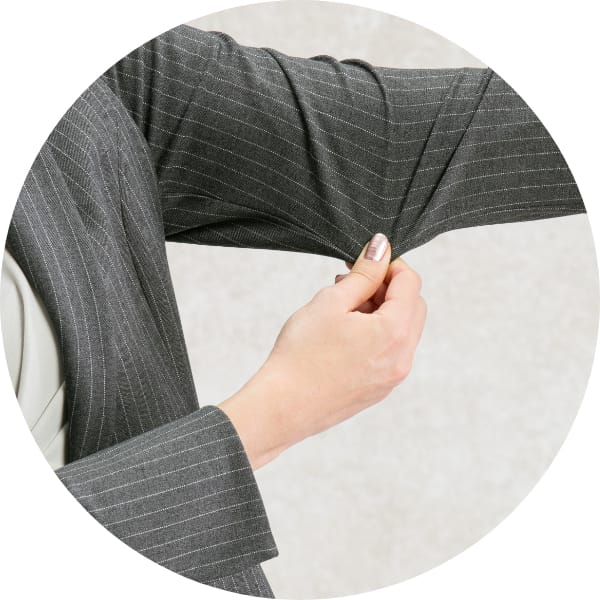 Items are made from our advanced
stretchy fabric

for day-long comfort
Japanese craftsmanship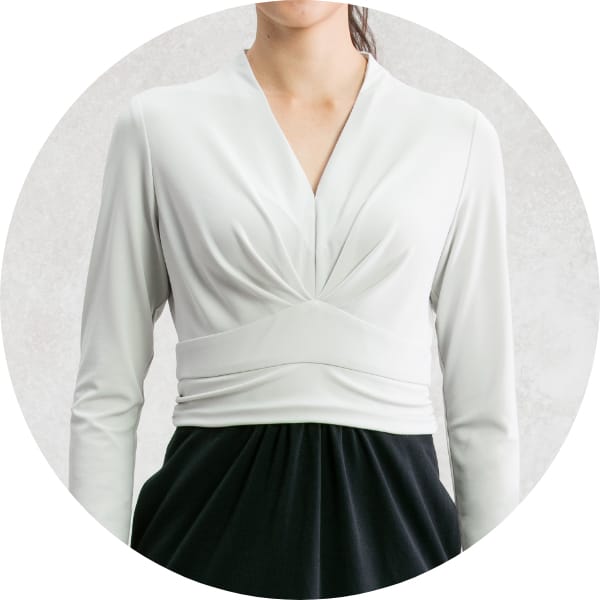 kay me is 100% ethically made in Japan
The gorgeous gathers and drape details are crafted by the hands of highly skilled Japanese artisans, providing flattering coverage while emphasizing the natural hourglass silhouette
Refresh your Work Wardrobe
with our highly versatile pieces
Recommended Dresses & Jackets to match
For the perfect professional look