The making of kay me's new
29 Pocket Wallet Bag
One small bag with 90 handmade parts
As a former business consultant, Junko Kemi has always looked for solutions to the problems of modern busy women, understanding very well their experiences and pain points. With the goal of creating the perfect blend of style and function and based on her family's kimono-making heritage, Junko sought to combine feminine, elegant designs with fabric technology and Japanese craftsmanship, making way for premium, high-quality women's apparel that provides elegance, comfort and function.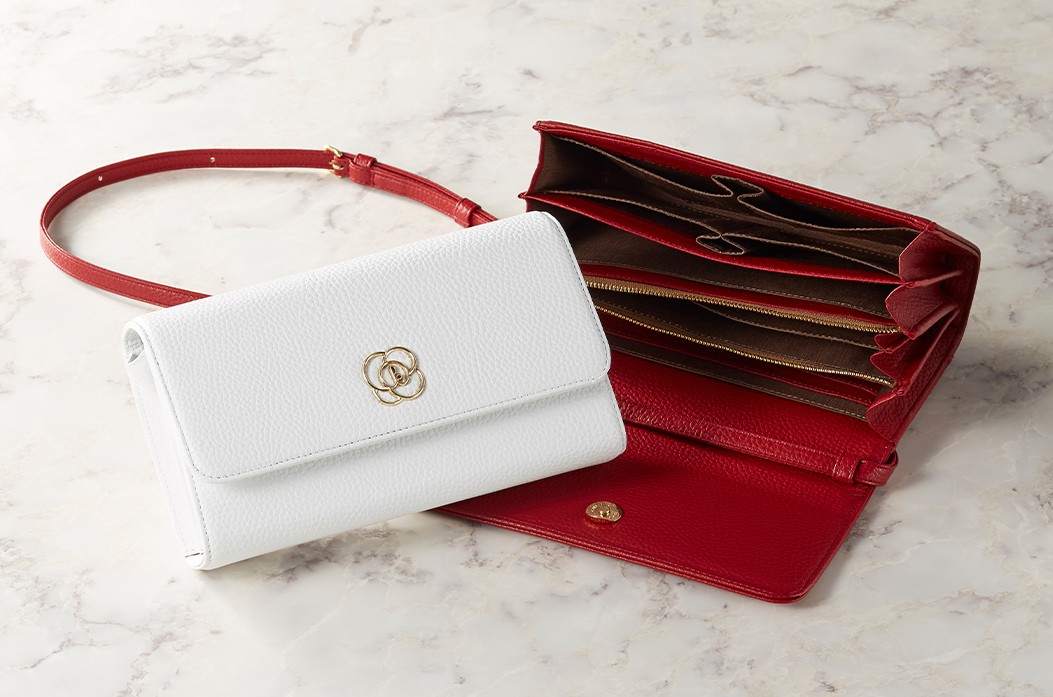 The concept:
A fusion of design and function
The '29 Pocket Wallet Bag' has been designed with a multi-functional compartment, comprising 29 pockets, perfect for storing 4 kinds of business cards and 12 credit cards, along with separate pockets for 2 different currencies, both coins and bills. The IC/smart card holder is positioned near the back, so you won't need to open your bag anymore to take out the card. A main back pocket for smartphones ensures convenience in both taking out and keeping your phone close at hand.

Join us for the manufacturing journey of our 29 Pocket Wallet Bag, and let its subtle beauty unveil the meticulous production process.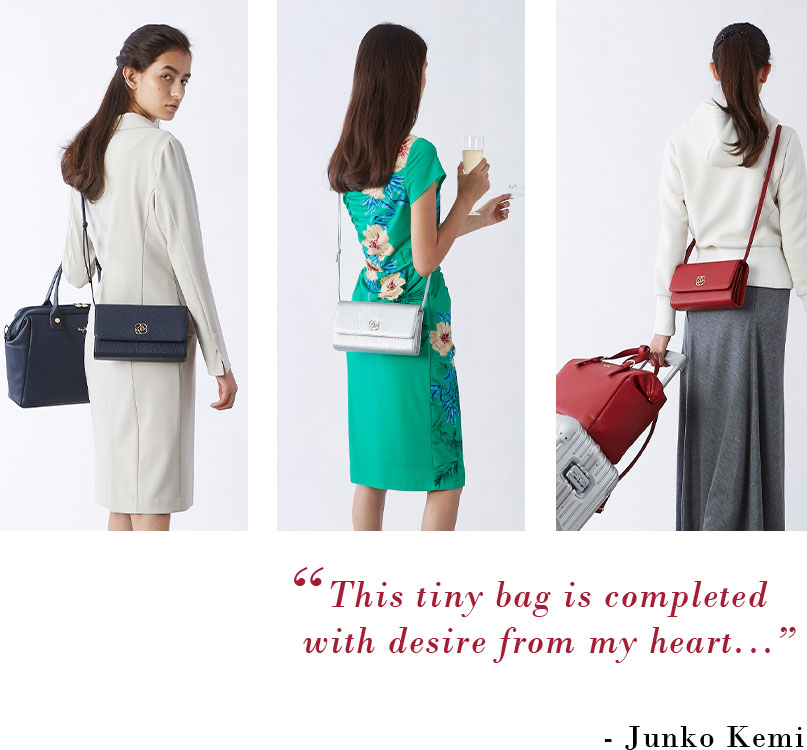 Design Stage
Step 1:


Conceptualizing

'Customer-oriented design'
As with all kay me items, we designed this bag with the goal of solving a real problem. Junko Kemi drew from her experiences of business trips, where she hoped her bag would have a passport holder and two separate pockets for different currencies (both bills and coins), and attending social events, where she wanted more than three business card holders. She wanted all these functions in one small bag, which can be used in three ways—as a shoulder bag, a crossbody bag and a clutch bag. It was from this wish that the concept of a bag that can answer these needs was developed.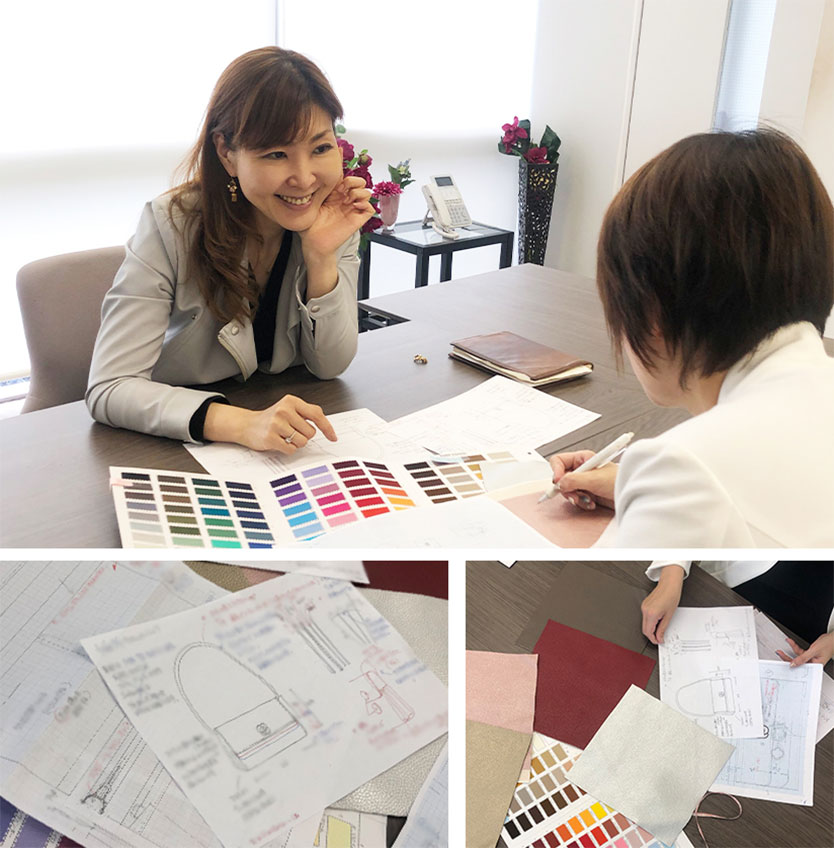 Step 2:


Patternmaking

'Concept to reality'
From a design concept, each part of the bag's measurement is taken and drawn into patterns.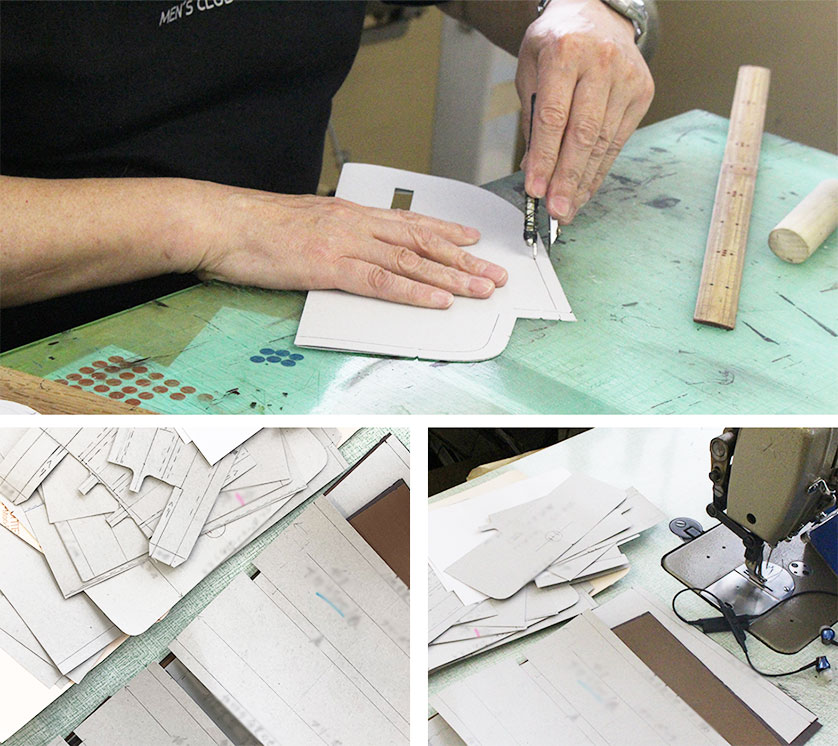 Step 3:


Prototyping

'An exact replica to test toughness and beauty'
To ensure perfect translation from plan to material, a prototype is made. This is precisely the same as the final product, checked in detail – how toughness and beauty come together.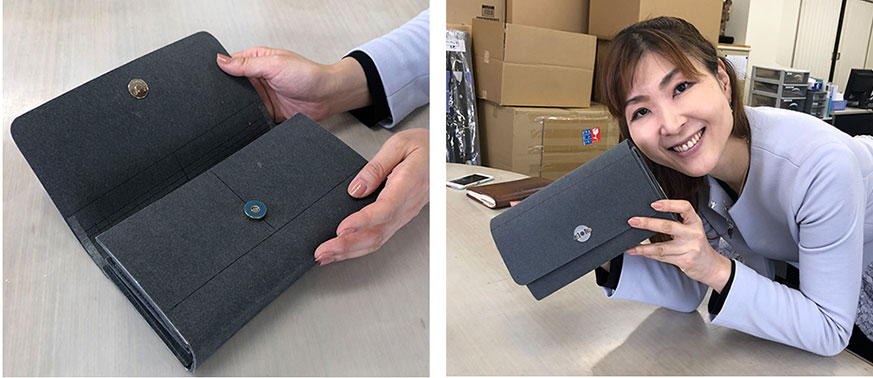 Manufacturing Stage
Step 4:


Making the Mould

'43 custom-made cutting blades'
Each part of the bag is made using custom-made metal cutting frames. Based on the pattern, a metal ribbon blade is bent to match each corner of the design with precision. Bending tight curves is the most difficult part of the process.

Since the thickness of each material varies (main faux-leather material, lining and inner lining), different depths of cutters are made per frame pattern.

One small kay me bag requires 43 metal cutting frames to create 90 pieces of material!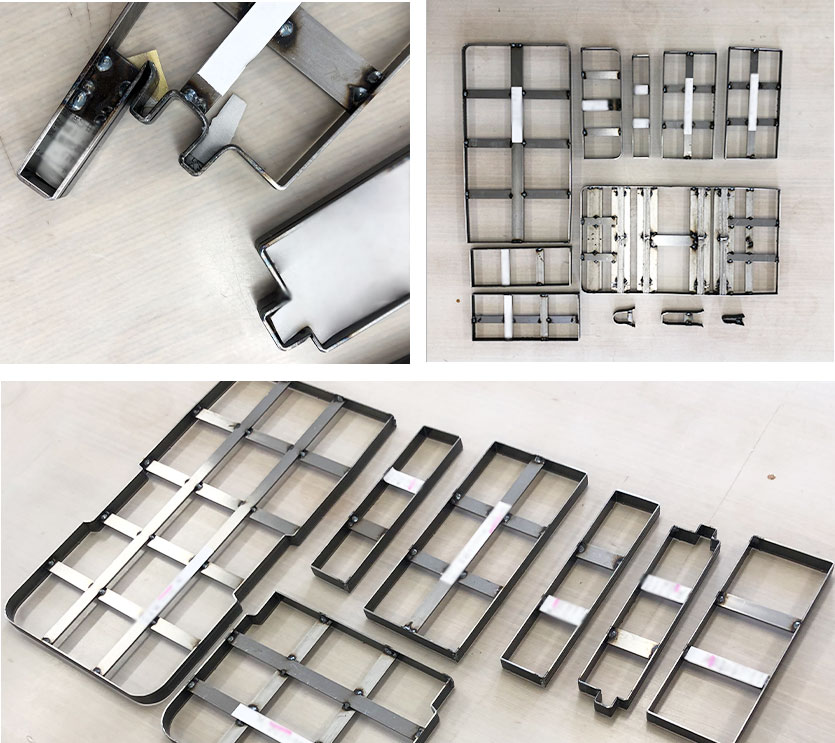 Step 5:


Cutting

'Hand cutting 90 times for 1 bag'
All three materials are cut using the 43 custom-made metal blades to create 90 pieces of material for assembly. The frame is placed on top of the material and is hand-pressed to cut out each pattern. A different metal pattern is used for the liner material.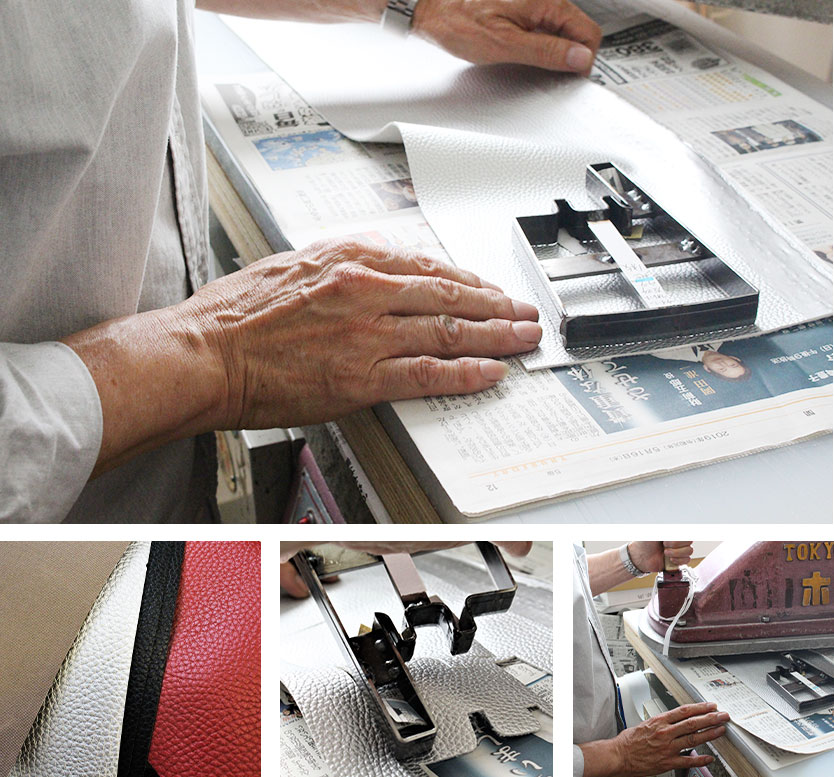 Step 6:


Shaving of Materials

'A crucial process requiring immense concentration'
All main faux-leather pieces need to be shaved to different thicknesses to make them easy to adhere together and ensure the same thickness for every part.

(Left Image) Juxtaposition of faux-leather material before shaving and after shaving.
(Right Image) In some materials, only the edge is shaved.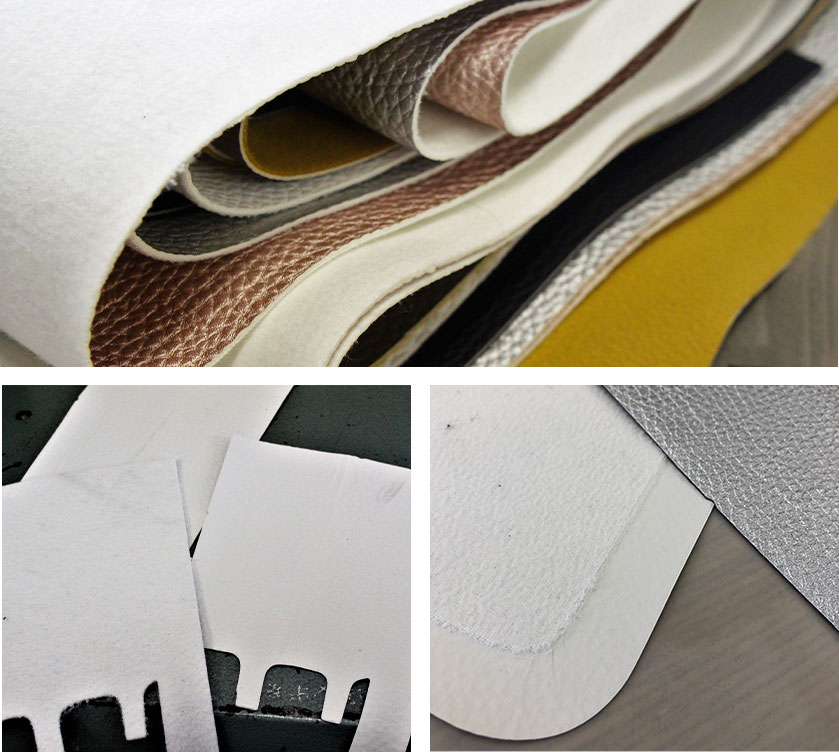 The shaving of leather is a crucial part that requires immense concentration. Too much shaving will make the material weak and susceptible to tearing, while shaving too little will make sewing the materials difficult.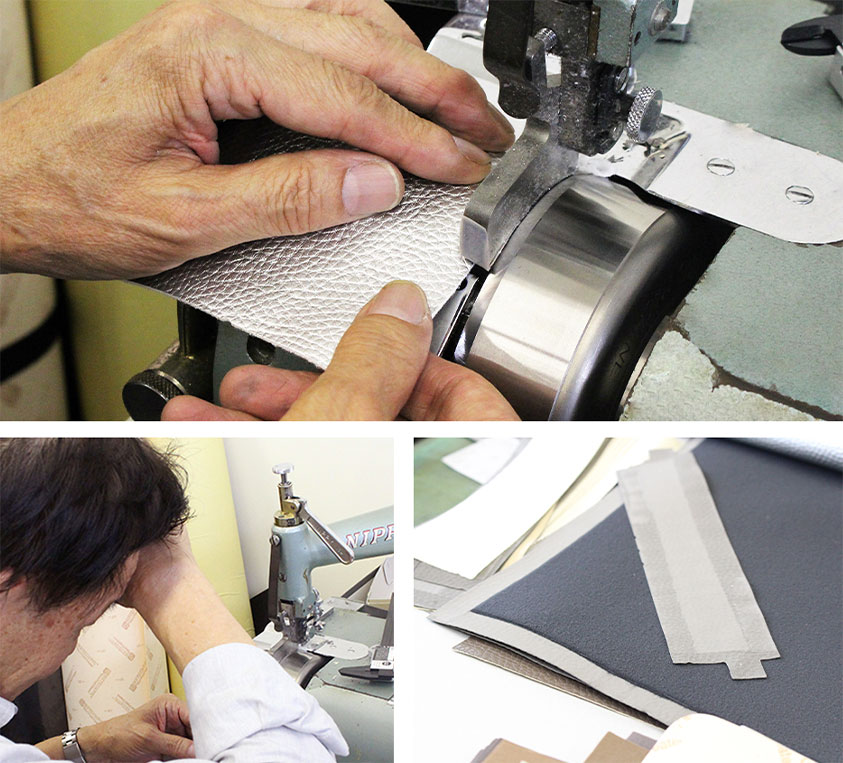 Step 7:


Assembly

'Quick hand motion in adhering and folding'
A special adhesive or paste is used to attach the pieces, in this case the strap.

In the paste application, inner lining instalment and folding the ends together, a quick hand motion is needed as the paste dries very fast.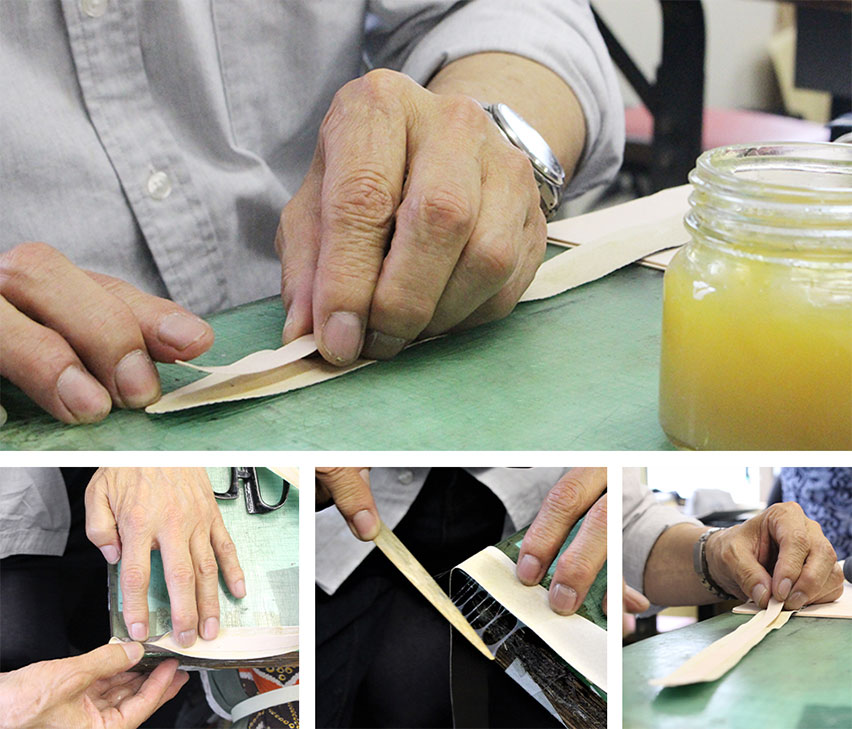 Step 8:


Bends and Ends

'Handmade tiny folds for each bend'
A minute detail that often escapes the eyes is that all ends and bends are gathered by hand. Using a pick, our artisans create equal sized pleats to make a bend.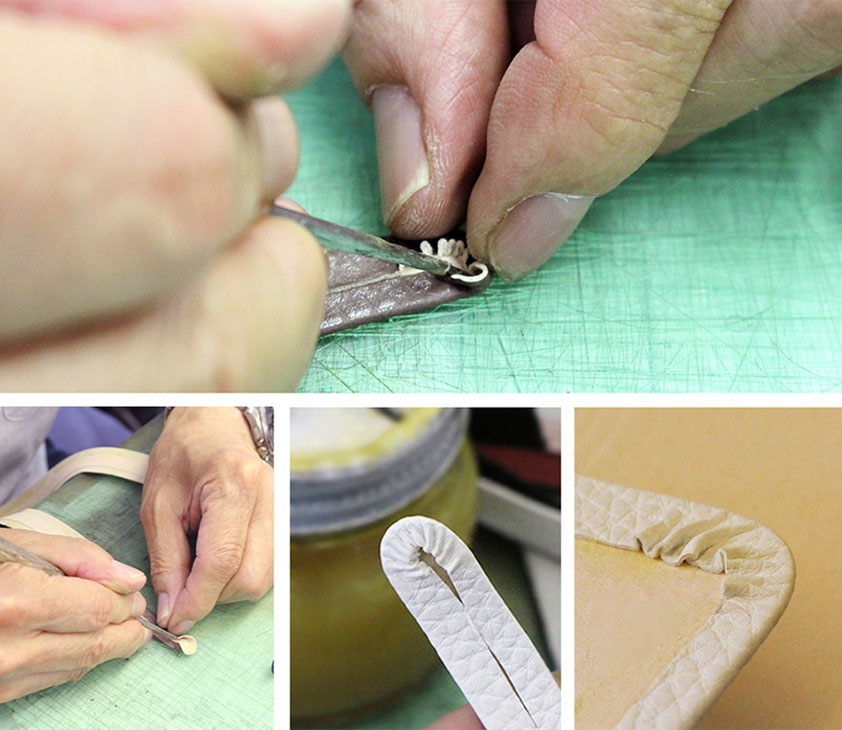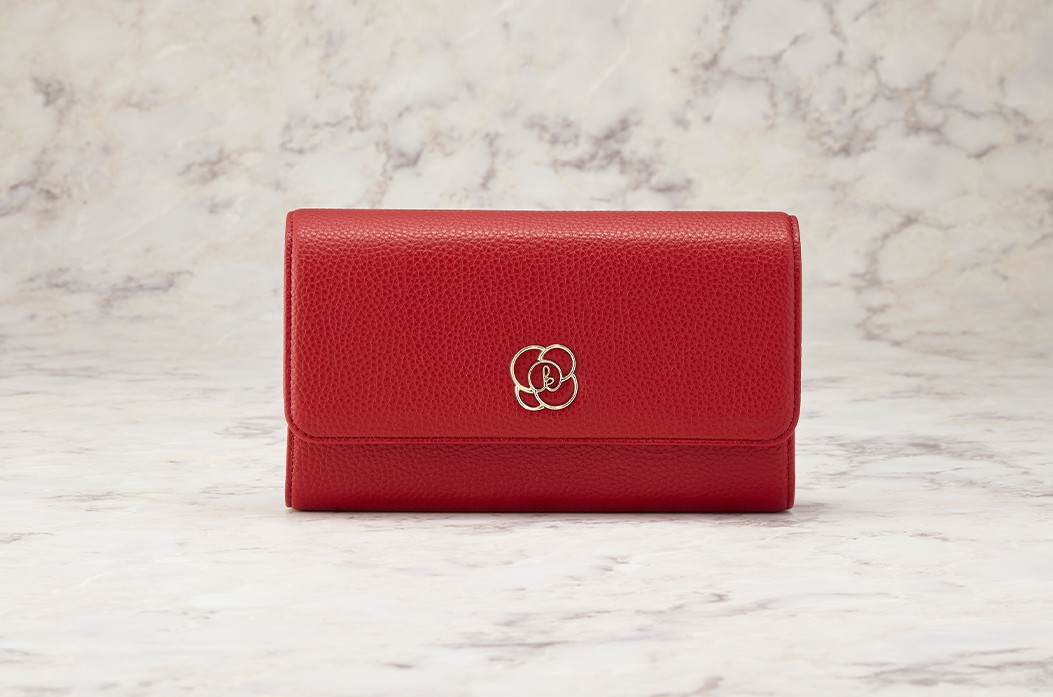 Step 9:


Sewing

'Designed with style; Built to last'
To emulate outer beauty and inner strength, every part is adhered with a special adhesive and is sewn together to ensure durability. Our small kay me 29 Pocket Wallet Bag not only packs function and style but is also crafted to last.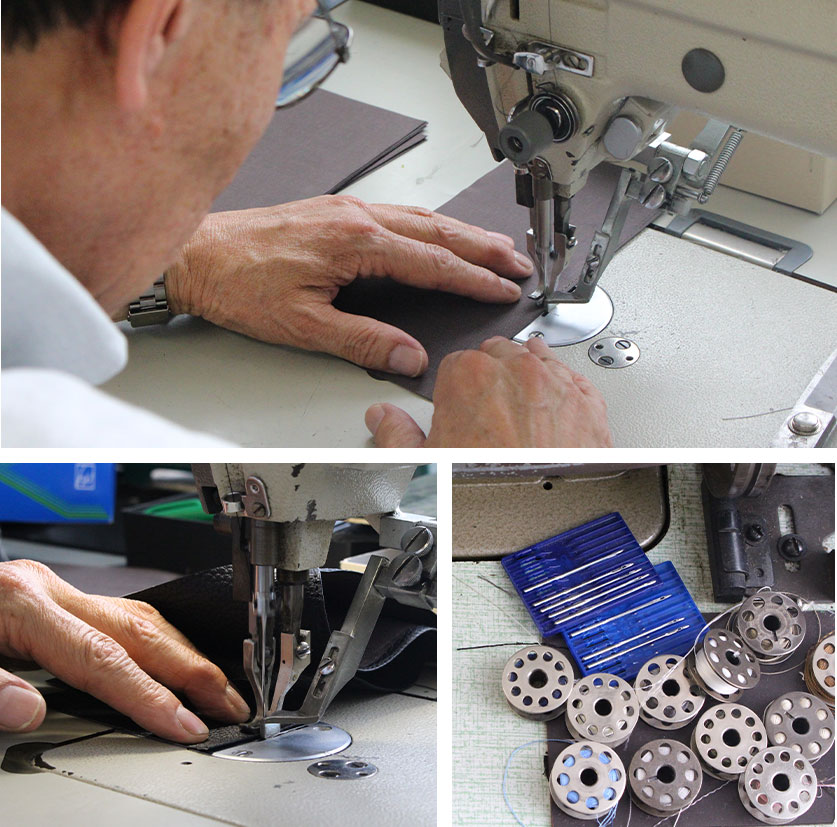 Step 10:


Quality Check

'Sharp eye for detail'
In the final step of the manufacturing phase, each bag is checked down to the smallest detail, both inside and out, to ensure that the quality of the product meets our high standards.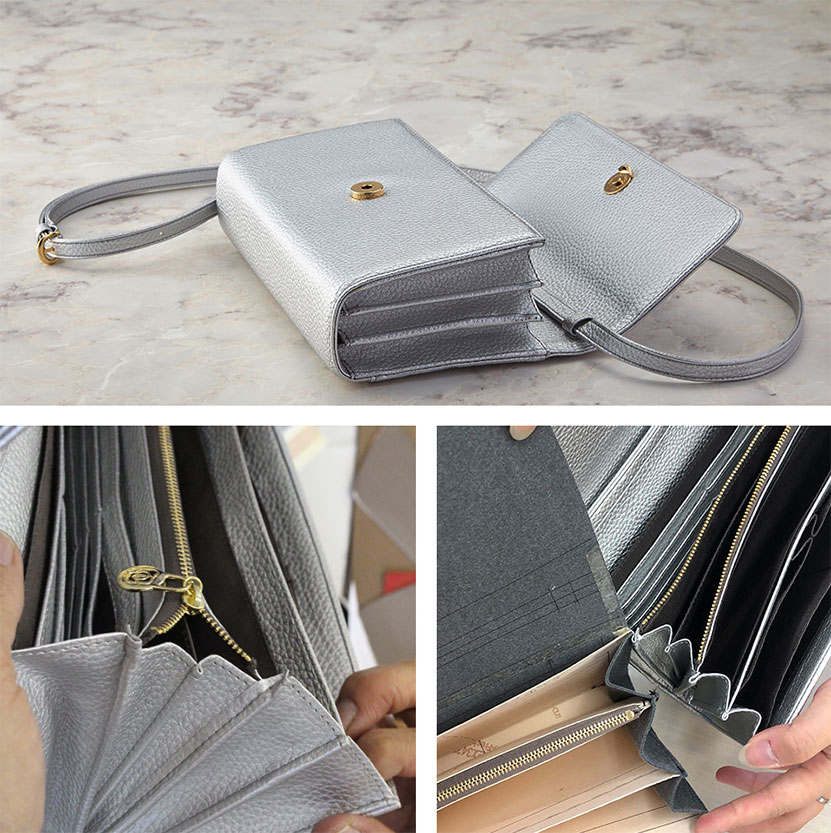 Final Stage
Step 11:


Praying

'Giving thanks'
A quick ceremony is held to show gratitude to the hands that made our bags and to the hands that will use them. We hope our 29 Pocket Wallet Bag becomes an integral part of your lifestyle.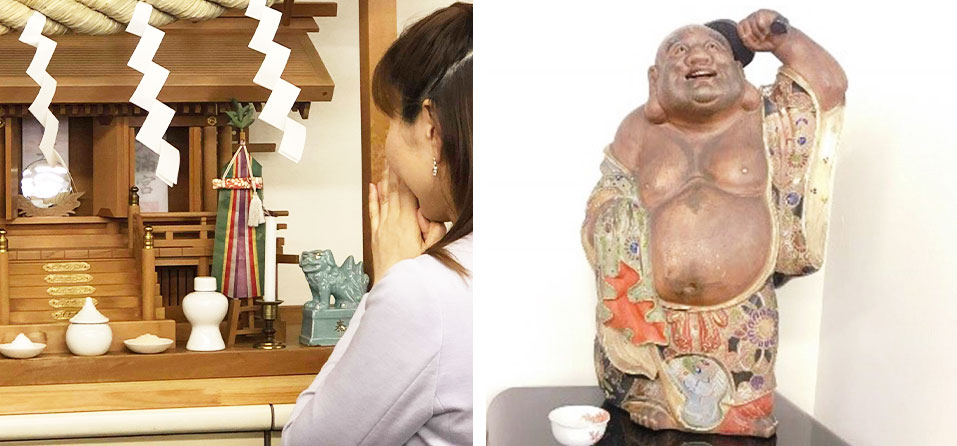 About our bag artisans:
Our manufacturers are seasoned craftspeople, who are experts in producing bags. Our Japanese partner factory has been in the business for many years, specially crafting each bag with care and precision. We at kay me believe in the value of Japanese craftsmanship and aim to keep this tradition alive through our products.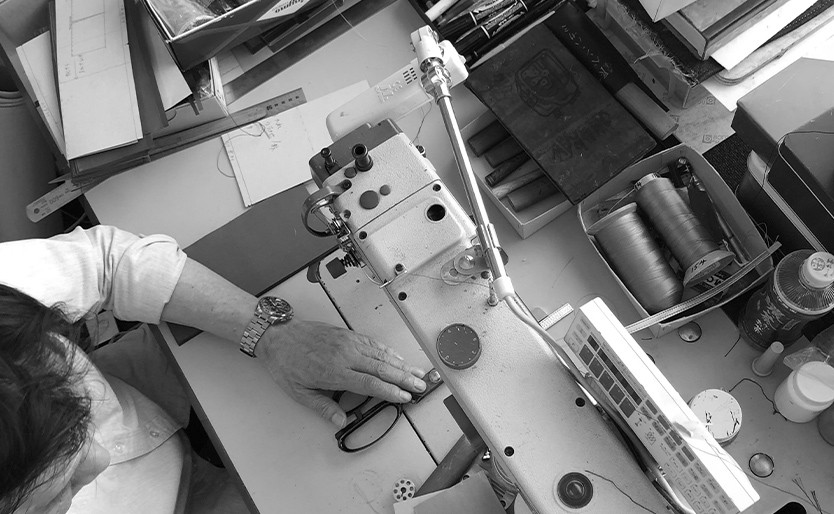 More about our craftsmanship:
Founder Junko Kemi hails from a rich heritage deeply rooted in the art of Japanese craftsmanship. As the owner of a kimono shop, Junko's grandmother serves as a role model. Junko seeks to combine feminine, elegant designs with fabric technology and Japanese craftsmanship, making way for premium, high-quality women's apparel that provides both comfort and function.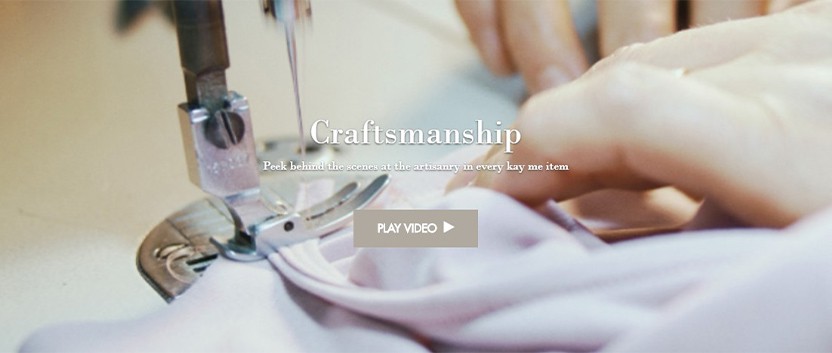 Philosophy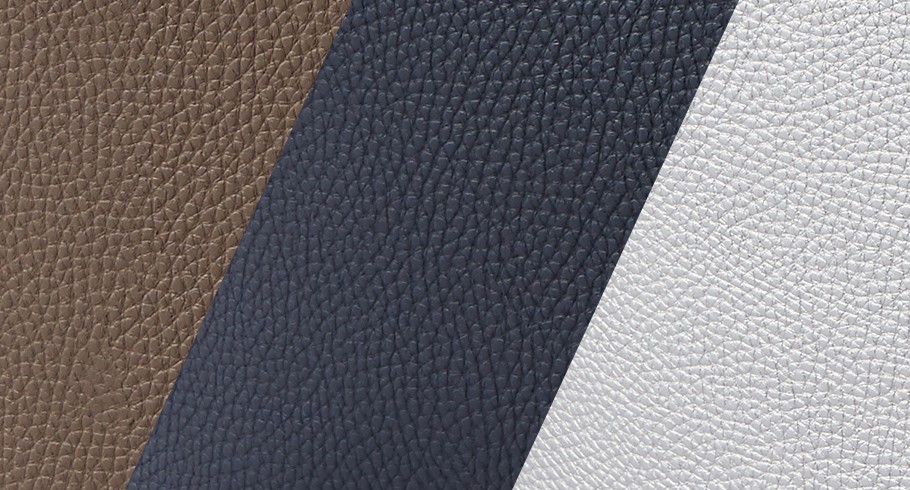 Ethical
kay me pledges to remain cruelty-free, from non-animal products to working conditions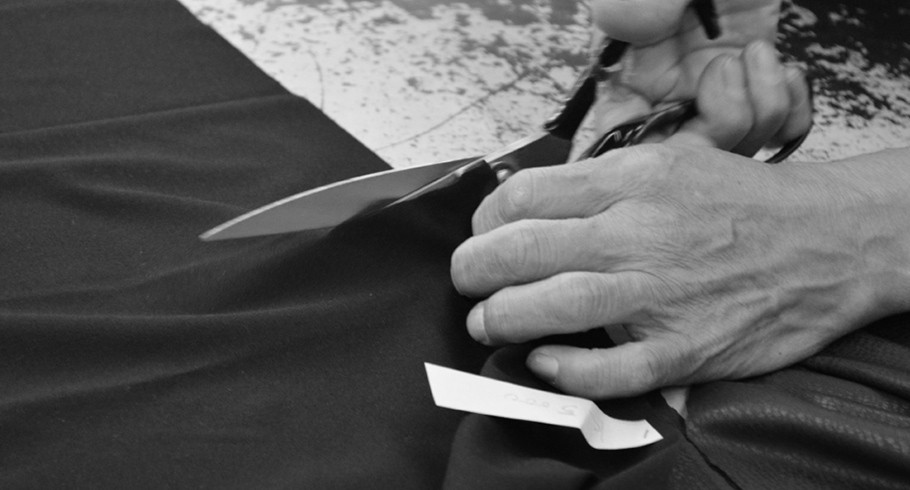 Made in Japan
kay me bags are exclusively created by artisans working in Japan, perfecting their expert craftsmanship