"Roomwear" is the topic on everyone's mind nowadays

When working from home, the 'video call' is a common part of our days now. So what is everyone wearing?
We conducted a survey about working from home to find out
Survey
Question 1. Recently, do you work from home?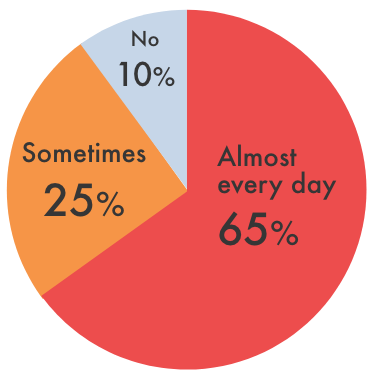 To our surprise, we found out that
about 90% of the people we surveyed either worked almost every day or sometimes from home!
Wardrobe problems when working from home
3rd Avoiding
cold legs
2nd Finding clothes that are
vibrant and flattering
, even through a webcam
1st Wanting to be
comfortable
, while still
looking composed and presentable
These were the thoughts on the topic of what people are wearing when remote working
Recommended work-from-home clothing
to solve wardrobe problems
3rd
Keeping your legs warm
Voice
"My legs always end up cold"
"Comfortable long dress (normal lengths make my legs cold)"
Chic casual dress featuring a soft and comfortable fabric that is completely natural
Made of 100% cotton to keep you dry and comfortable, while the long length keeps the legs warm and covered. In a casual style that emphasizes a sleek and feminine silhouette
Recommended items to keep you warm

2nd
Frame and brighten your face on the screen with color
Voice
"Comfortable and photogenic clothing"
"Clothing that brightens your face during online calls!"
"Clothing that shows you have taken the other person into consideration and dressed suitably."
Recommended cardigans to look photogenic on computer screens

1st
Comfortable clothes hardly ever look composed and professional
Voice
"Casual dress that is relaxing but still chic"
"Fashionable loungewear, perfect for working from home"
"Like the flight hoodie, the comfortable cushiony material relieves stress"
For a chic or casual look
The perfect dress that doesn't cling or stray too far from the bodyline – to give a comfortable fit that keeps a slimming and feminine frame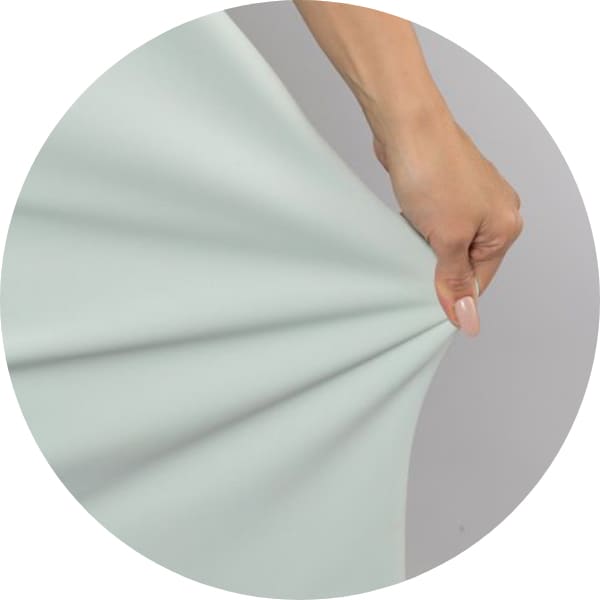 Soft and functional
Advanced material
The stretchy and cushiony jersey has the perfect thickness to cover the body without compromising comfort. This opaque, UV-blocking material is water-absorbent and quick drying, with a wonderfully smooth finish that even feels soft on the skin.
Relax material (cushioned jersey) Dress

Relax material (cushioned jersey) Outer

Form-freeing fit
Featuring a comfortable straight-drop silhouette that covers the bodyline and lets you move and stretch. With a twist detail at the neckline to add a delicate touch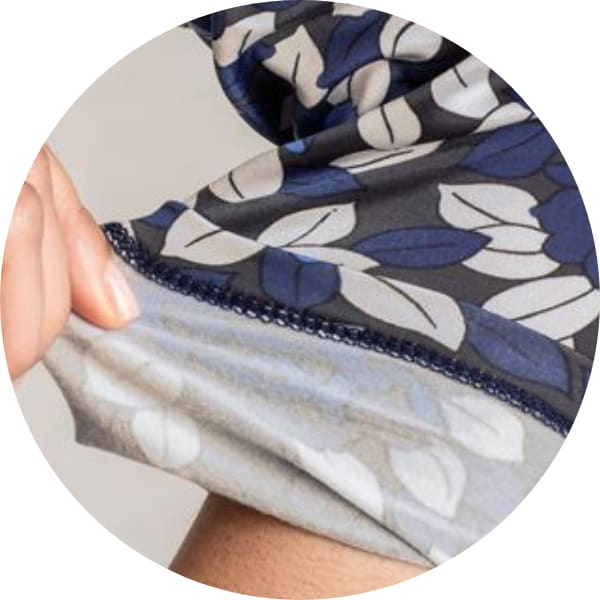 Fleece-lined for warmth
Silky and elastic jersey material, woven with beautiful glossy thread. The inner lining features a delicate fleece lining to add a layer of warmth to the dress.
Relax material (fleece-lined) items

Extra edition
1
Tops with the professional flair. Look dressed up for online meetings while still staying dressed down
Voice
"Collared shirts that add a sharp impression to your look"
"Items that still look as professional as a collared shirt"
"Something that is comfortable, yet appropriate to wear in front of coworkers during online meetings"

Slimming and sleek
A simple yet eye-catching design of black trims and opaque white fabric. A classic style that looks clean and sharp

Knit items that look chic

Extra edition
2
A dress that is comfortable,
but still wearable for sudden meetings
Voice
"The perfect balance of casual and chic"
"Relaxing and casual clothing, that are not pajamas"

Simply slip on and you are ready
With a minimalistic design and a relaxed fit for comfort and versatility for any occasion