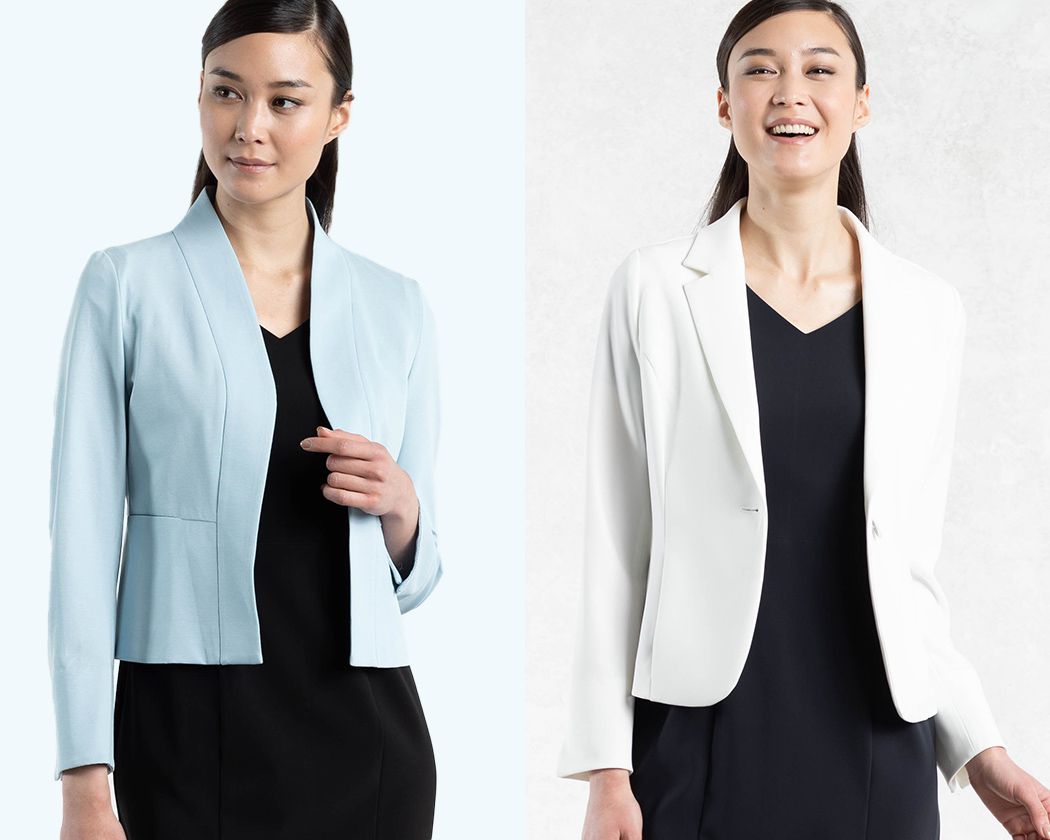 Start the new season right

Featured jackets

to lead the charge
Stretch
Washable
Wrinkle-resistant
Whether it's leading a new project, giving a presentation or training new employees, the season of a new beginning is upon us. Take on the challenge in business jackets that give the best impression
Style 01
Throw on a minimalistic tailored jacket
Featuring the perfect length to be paired with a dress or skirt for a chic suit style. A must-have piece in your work wardrobe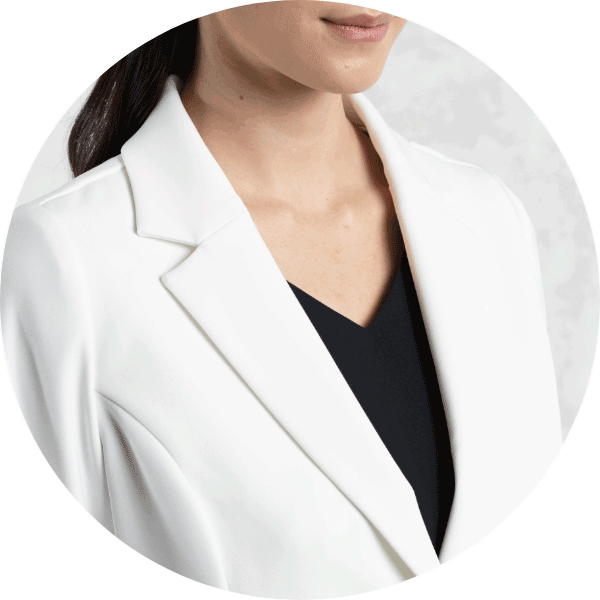 Chic collar
From business to casual, this minimalistic jacket is versatile for any occasion
Stylish black and white look
Tailored jacket looks

Style 02
From formal to casual Minimalistic collarless jacket
Featuring the perfect balance of sharp and feminine. The perfect jacket for any occasion!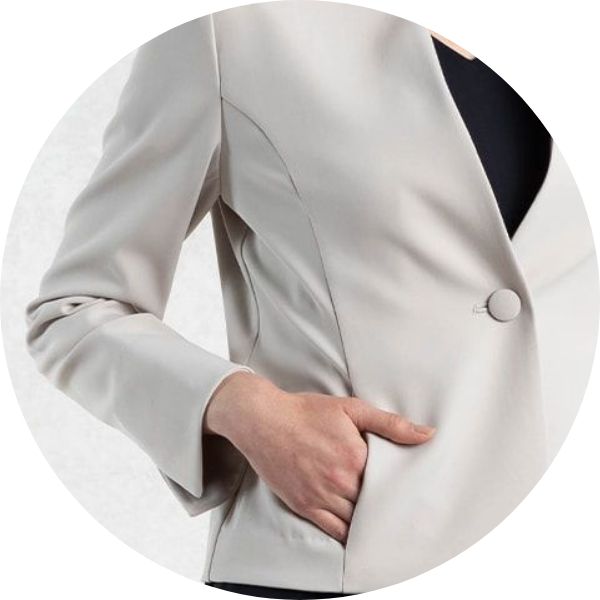 Functional for everyday wear
Featuring in-seam pockets placed along the paneling, and gorgeous slit details at the cuffs, which fold up easily for a relaxed style
Collarless jacket looks

Collarless (round-neck) jacket looks
Style 03
Light as a cardigan
Bolero-length jacket
The collarless design adds a sleek touch, while the slightly cropped length emphasizes an hourglass figure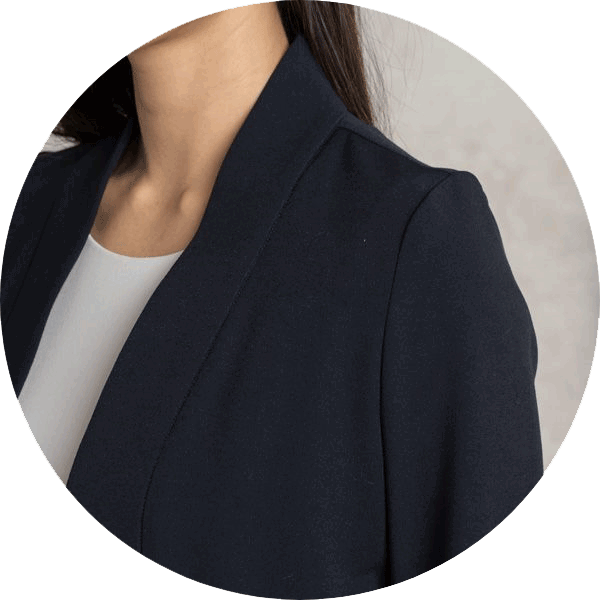 Balance of subtlety and functionality
The gracefully curved neckline of the jacket complements any dress worn underneath. With a gracefully curved neckline that shapes and frames your neck, and elongates your midriff
Bolero-length jacket looks

Lightweight cotton-blend jacket
A versatile jacket in a polished design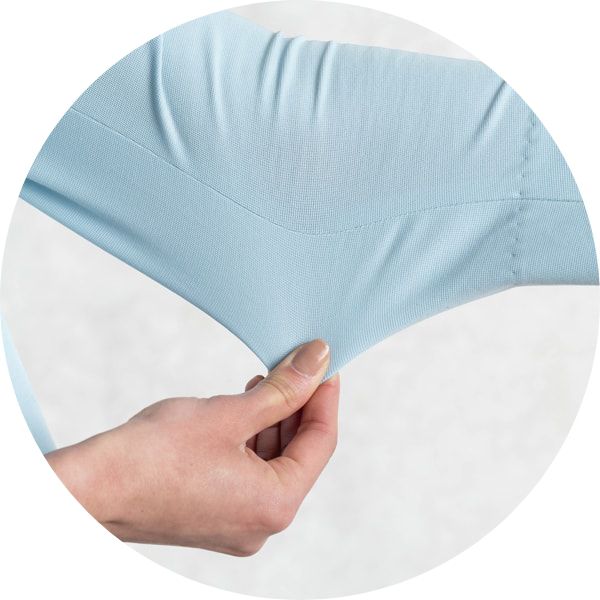 Comfort and functionality of natural materials
The fine purl knit provides softness and wonderful stretch with a touch of sophistication. The lightweight high-quality cotton blend enables the best of both comfort and functionality
Cotton-blend jacket looks

Perfect for the busy woman!
kay me's key features
Washable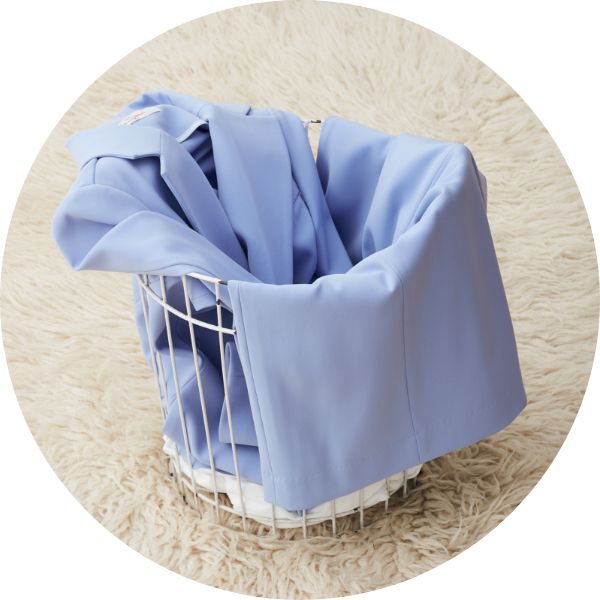 All clothing is made from fabrics that are machine-washable. Save time and money with no need for dry-cleaning
Stretch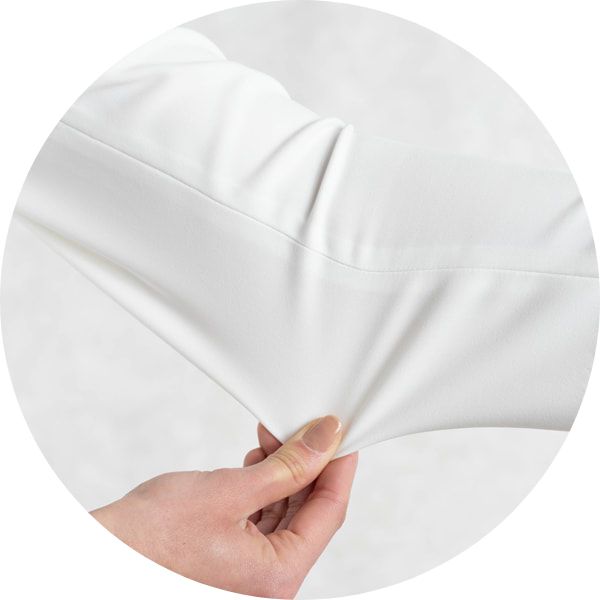 Items are made from our advanced stretchy materials for day-long comfort
Japanese craftsmanship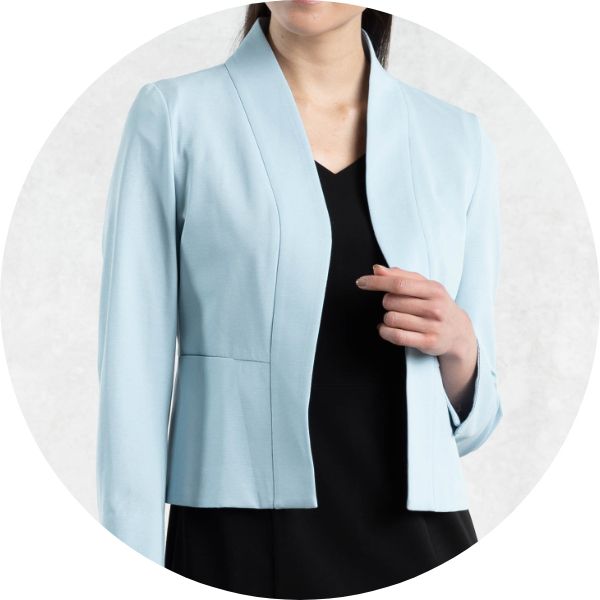 kay me is 100% ethically made in Japan
The gorgeous gathers and drape details were crafted by the hands of highly skilled Japanese artisans, providing flattering coverage while emphasizing the natural hourglass silhouette