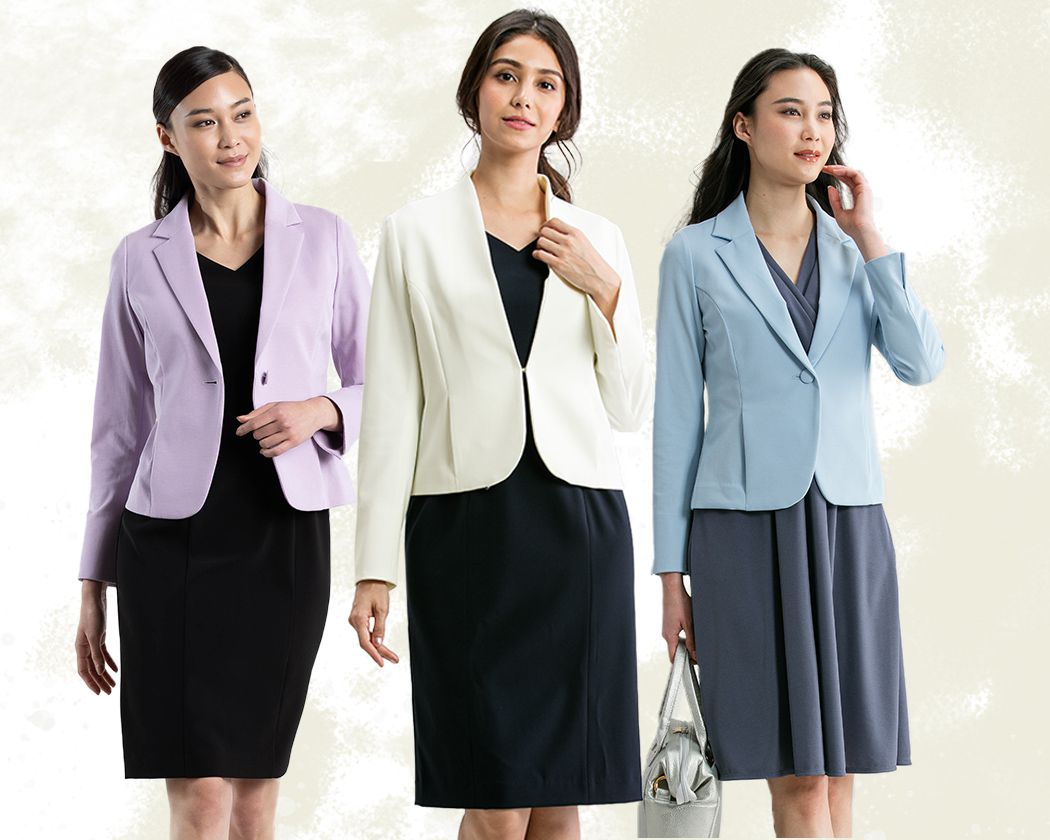 Spring outfit inspiration
Coordinate with Spring-colored jackets
Stretchy
Machine-washable
Wrinkle-resistant
Change your look to fit your mood without compromising functionality.
Style 01
Comfortable and sharp design, featuring a versatile length that can makes coordinating your outfit simple and hassle-free
Style 02
Available in a soft pale pink that beautifully accentuates any skin tone, with a ruffled cuff that adds a gorgeous touch to your look
Style 03
A simple jacket that's far from basic, wear with a matching skirt or dress for instant elegance
Recommended pink jacket looks

Style 04
An elegant yet refreshing blue hue that is sure to leave an impression on those around you
Style 05
A gorgeous style to set your heart aflutter. A cropped length, which cuts across the hips to emphasize a natural hourglass figure
Style 06
Switch up your wardrobe with sax blue - a refreshingly gorgeous accent color
Recommended blue jacket looks

Style 07
Sleek minimalism
The multidimensional neckline adds chic composure and can be styled with any outfit to bring out a clean and sharp silhouette
Style 08
With intricate lace and gather details which add a luxurious and elegant quality
Style 09
Simply throw on for an instant formal ensemble!
This white tailored jacket is a wardrobe must-have
Recommended white jacket looks

Style 10
Instantly soften your look in a pastel that is universally flattering
Style 11
With a gracefully curved neckline that shapes and frames your neck, and elongates your midriff
Style 12
Chic and elegant lavender to add an accent color to your business wear. A softened tone that has an air of sophistication
Recommended lavender jacket looks

Other recommended color jackets
Minimalistic yet vibrant royal blue
Perfect to add as an accent color
Elegant jacket
The button placement lends simplicity and a chic touch to the design
Other recommended color jacket looks

Perfect for the busy woman!
kay me's key features
Washable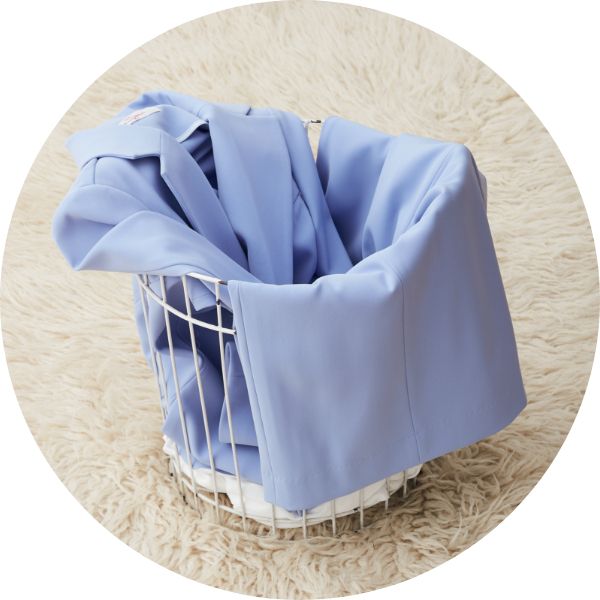 All clothing is made from fabrics that are machine-washable.
Save time and money with no need for dry-cleaning
Stretch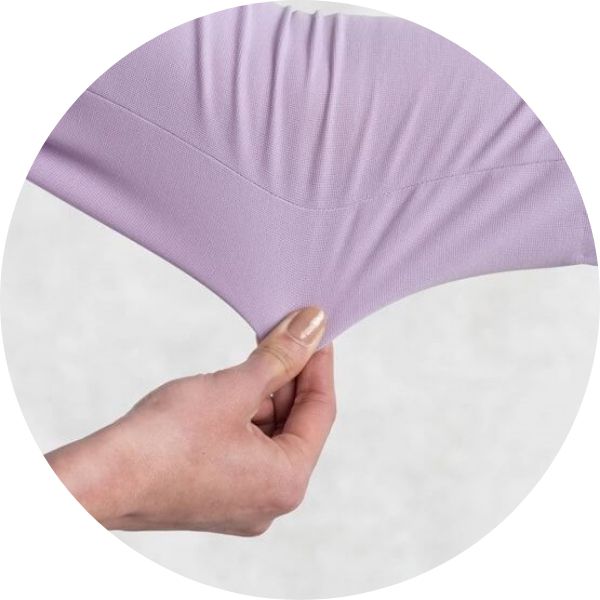 Items are made from our advanced stretchy materials for day-long comfort
Japanese craftsmanship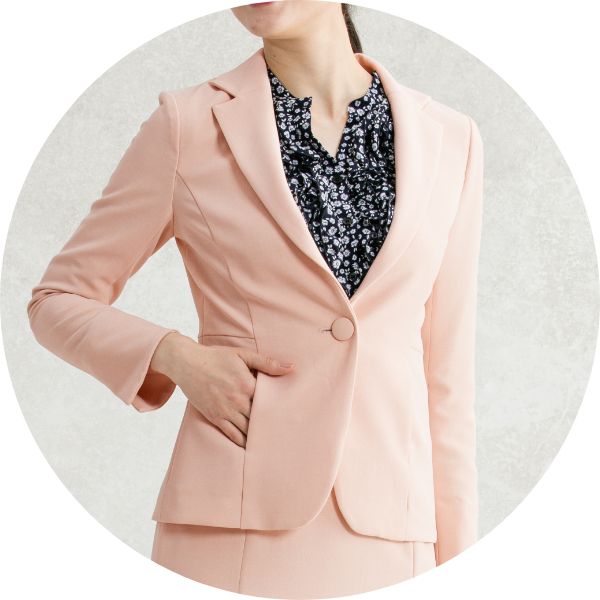 kay me is 100% ethically made in Japan
The gorgeous gathers and drape details were crafted by the hands of highly skilled Japanese artisans, providing flattering coverage while emphasizing the natural hourglass silhouette