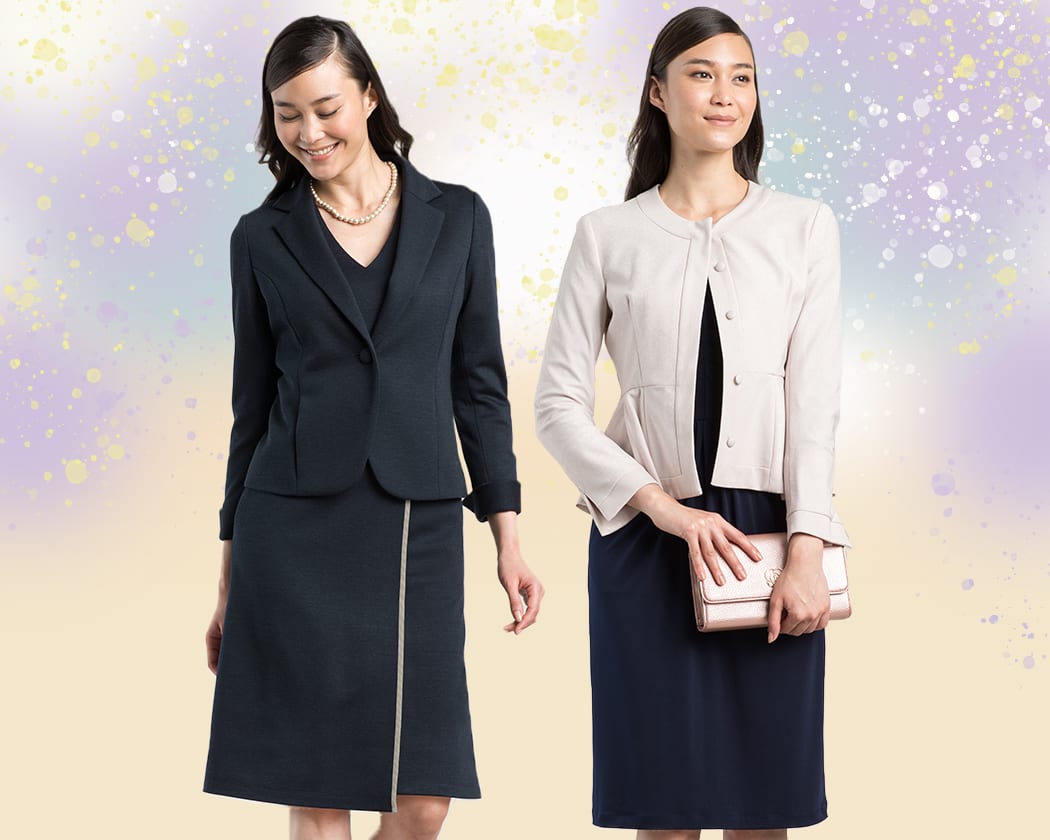 Spring must-haves

Look your best and commemorate the occasion in high style

Ceremony
Wrinkle-resistant

Washable outfits for pristine

Polished looks for any event
Spring is
the season for celebration
This highly versatile suit ensemble is perfect for any special event, even for work!
Style 01
With frills at the sleeves to add a feminine touch
Fitting for any occasion
Pair with a printed dress
for an elegant look
Style 02
Featuring a chic and playful silhouette
that is beautiful on its own, or when paired with a jacket
Style with jackets and accessories to switch up your look easily
Style 03
A wrap-style design that is easy to move in and does not come undone
Look sharp with a V-neckline that elongates the neck, slimming and framing the face
Style 04
Featuring a mod pinstripe design
The tuck detailing at the bust adds a simple yet feminine touch
Pair with a matching jacket for a clean effortless suit style
Throw on a long cardigan
for a comfortable day in the office
Style 05
Slimming I-line dress
The gathered design draws your eye to the center while creating the illusion of the slim waist and hourglass silhouette. A simple yet elegant design that lets you have piece of mind and focus on the occasion.
Add pink for a
feminine touch
Pair with a line cardigan
for a comfy look for the office
Style 06
Timeless and gorgeous greige. The soft and comfortable ponte material is wrinkle-resistant for a long-lasting style giving you a clean and sharp look without worry
Pair with a matching jacket
for a chic set-up
Style 07
Featuring an elegant flare-line skirt that softly billows with every step taken
Pair with a knit cardigan for an elegantly feminine look
Style 08
Gorgeously chic on its own
A wonderfully versatile "must-have" dress
Pair with a navy peplum jacket
for a feminine, refined ensemble
Other recommended formal looks

Other recommended feminine looks

Perfect for the busy woman!
kay me's key features
Washable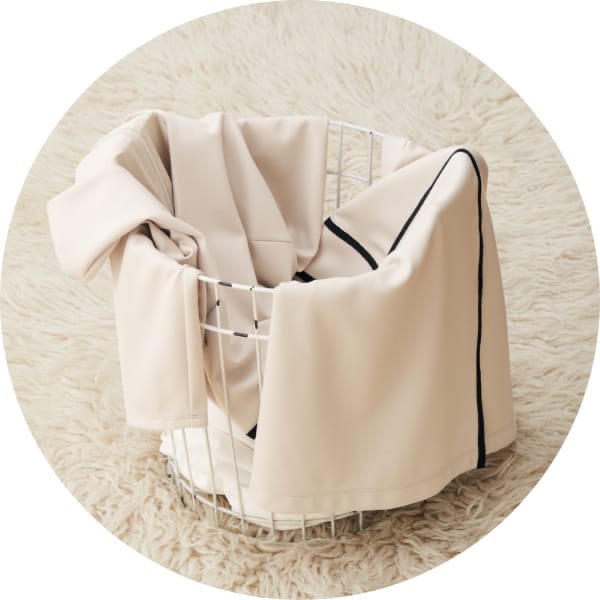 All clothing is made from fabrics that are machine-washable.


Save time and money with no need for dry-cleaning
Stretch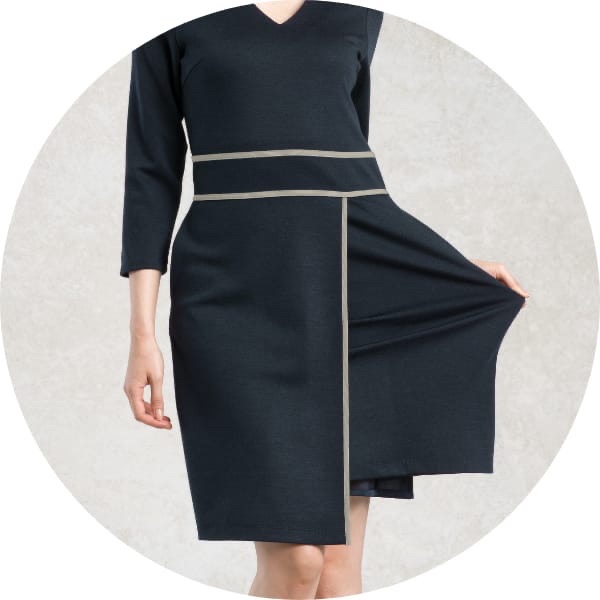 Items are made from
our advanced stretchy materials

for day-long comfort
Japanese craftsmanship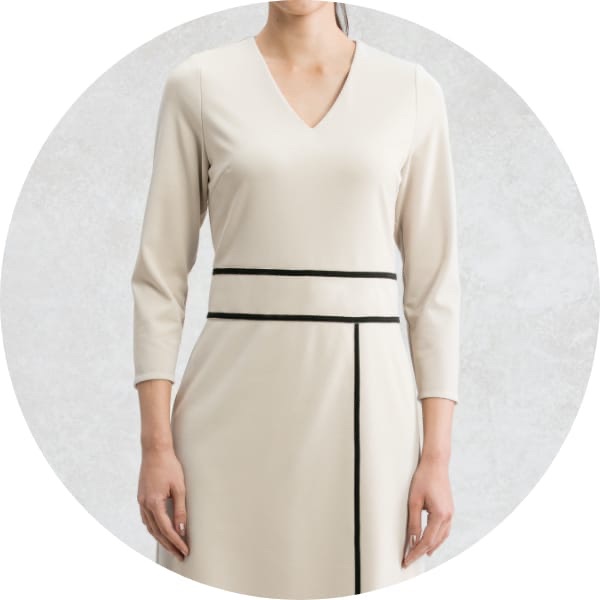 kay me is 100% ethically made in Japan
The gorgeous gathers and drape details were crafted by the hands of highly skilled Japanese artisans, providing flattering coverage while emphasizing the natural hourglass silhouette