Spring to Autumn
Andalusia Dress
An exciting new feeling
Freeing flares to light up a spark
"When you have a busy lifestyle and need a break to refresh, then getting a dose of fresh air and natural beauty is one of our go-to's picks. So why not refresh yourself at the botanical gardens or park?

For such get-aways, let us introduce our new midi-length dress in our Aroma print. In a light chiffon and beautiful flared hem to put a swing in the step, and our cushioned heels and flats to keep you comfortable throughout the day"
kay me's Lead Designer
Take yourself away in our Aroma Print
A lush botanical forest print for days on and off

A stunning print not only to see, but on the body as it wraps to the body and sways with your movement. With carefully select colors to leave a beautiful impression - in dark and mysterious navy for a refined and elegant style, or a vivid red with blue contrasts for a captivating allure
A midi-length dress with an elegant flare and wrap design that allows you the freedom to move and dance. No matter how much you move, the wrap makes sure your legs and thighs are covered with the wrap extending underneath to the side
An original chiffon with full coverage. With 360 degree stretch that keeps its elasticity and shape even after several washes
Urban High Street
Step out to town in a dreamy dark blue. Our Dark Blue Andalusia with its unique matte material, feels smooth to the touch and slips off the skin.

Cinch your waist with the ribbon tie to sharpen the body line and feminine silhouette!
Slide to see more →
The Passion of Flamenco
Aroma Andalusia
Make a dynamic entrance. Inspired by the gorgeous dimensions and movement of the traditional Flamenco dress, the flared hem and vibrant botanical print of our Aroma Andalusia will add a kick of energy to your day. Wear as a day dress or on special occasions to keep you on the move!
Color Lineup
Slide to see more →
Paradise in Laguna
Simple yet eye-catching. Our Stretch Riders Jacket, made from stretchy vegan material, is a compatible ally for when you are on the go and need cover from the chilly wind.

The brilliant turquoise details that cut through the dark print make for a mesmerizing detail as it sways from movement
Color Lineup
Slide to see more →
Call to the Caribbean
Relax in an artistic leaf print to whisk you away to the Caribbean - a beautiful tropical style perfect for resorts and dinners.

Designed with a long flared skirt for a taller appearance and an obi-style waist detail for a classic style
See Collection
Color Lineup
Slide to see more →
A Suburban Charm
A touch of fun flair in a chiffon dress! Versatile to wear as a casual dress or dress it up - the polka dot print, style and color keeps the perfect balance between casual and mature. A must-have for occasions or leisure!

The neckline frames the face and the frilled cache-coeur design accentuates the dreamy chiffon
See Collection
Slide to see more →
A Versatile Grace
Perfect for any occasion with the versatile Navy Petit Dot print. The soft chiffon and print bring out an innocent air while the clean cache-coeur neckline makes it easy to pair with cardigans to suit jackets when you need a sharper style.

Add a fresh pop of color to brighten up the mood with a vivid yellow cardigan
See Collection
Slide to see more →

Japanese Craftsmanship at its Finest
High-quality craftsmanship is part of kay me's DNA and we seek out the best. We work in collaboration with small ateliers to help this industry carry on their skill and craft to the next generation. Each garment is special and unique.

Learn more behind our artisan and craftsmanship story below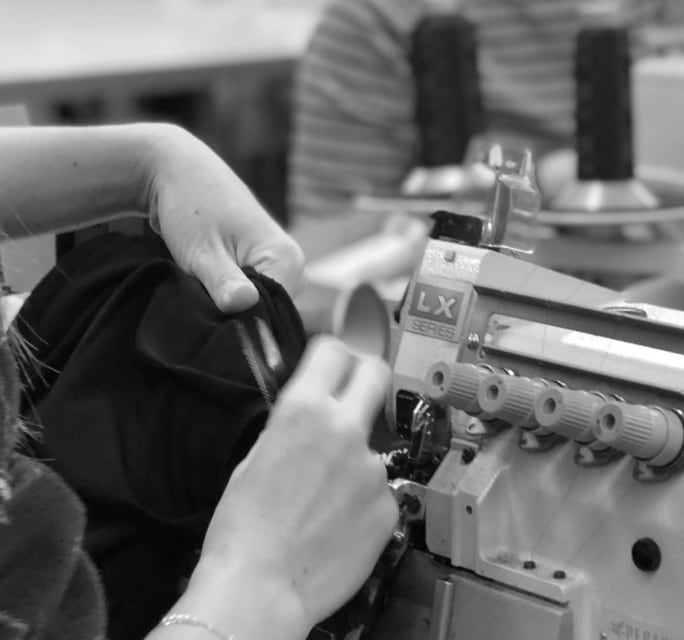 Japanese Craftsmanship at its Finest
High-quality craftsmanship is part of kay me's DNA and we seek out the best. We work in collaboration with small ateliers to help this industry carry on their skill and craft to the next generation. Each garment is special and unique.

Learn more behind our artisan and craftsmanship story below
Recommended Articles
Slide to see more →